An interview with Meenal Lele, founder of Lil Mixins, a baby food additive powder company that is changing the way we introduce infants to food allergens based on the American Academy of Pediatrics standards.
It is common that many companies start out of a person's own frustrations, and Meenal Lele's entrepreneurial story is no different. Meenal created a company based on her own experience as a mother of two children. At a young age, her older son was diagnosed with multiple food allergies, which her doctor told could have been avoided altogether. From that moment, Meenal vowed to understand the cause of her son's food allergies and make sure that the same thing didn't happen with her second child. Through Meenal's research, she discovered that early introduction of allergens is beneficial to preventing food allergies. Not guaranteed, but helpful. At times, it seemed almost unmanageable for Meenal to prepare allergens three times a week for her younger son without exposing his older brother to the allergens. Thus, Lil Mixins was born.
Launched in 2017, Lil Mixins offers a solution to blend powders into baby food with almost no effort. Based on new research from the American Academy of Pediatrics (AAP), the product line introduces babies to allergens early and often. Simultaneously, it removes the pressure and time spent on parents who handmix and blend allergens into baby foods multiple times a week. Lil Mixins makes it easy.
Meenal is getting the business off the ground with three infant powders, including the pediatrician recommended Infant Peanut Powder. However, there is a lot that Meenal must overcome to take her business to the next level.
In this episode, we talk with Meenal about her journey as an entrepreneur and how she's mixing it up in the baby food space. We'll learn how Lil Mixins is bigger than a new product, but rather an introduction of a new market segment that will change consumer habits. To understand the full spectrum of launching this business, we discuss the importance of timing, fundraising and positioning, especially as Meenal navigates this new market segment.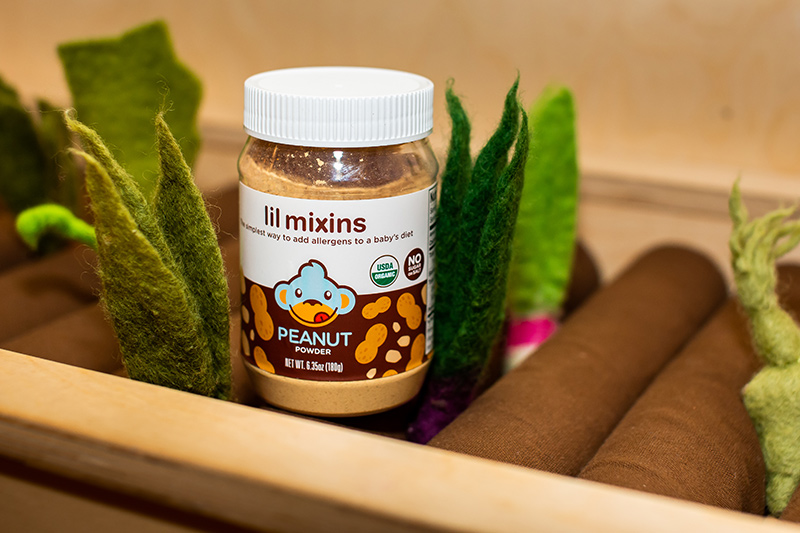 Mother of two rambunctious kids, Meenal's oldest son developed multiple food allergies. In the past, it has been recommended that you should wait to introduce allergenic foods to your child. Now, the American Academy of Pediatrics is saying that parents should give allergenic foods to their babies early and often. Meenal used her own experience to develop a line of infant powers that are specifically made to mix in into baby foods.
Lil Mixins just released the newest product of its infant powder line – Egg Powder. It is the most convenient way to feed your baby baked eggs and is designed specifically to be safe for babies.
Meenal is currently fundraising for Lil Mixins. She is seeking an investor that shares her passion for educating health professionals and consumers about the early introduction of allergens in infants as well as help scale the business.
Creating a Shift in the Industry and Consumer Attitudes
In order to understand the difficulties Meenal is facing, it helps to first understand the state of the industry and consumer attitudes towards allergens in baby foods. At the turn of the millenium, the AAP recommended that parents wait to introduce their infants to allergens with a timeline of cow's milk at 12 months, eggs at 24 months and peanuts at 3 years old. This theory was debunked in 2008 and the AAP removed these guidelines, stating that late introduction was actually not beneficial. Fast forward another decade to March 2019, and the AAP released new recommendations on the topic. They now recommend that infants should be introduced to allergens early and often, starting as early as four to six months.
Think about that. Meenal recognized this opportunity two years ago based on her own experiences and research. At that time, the AAP hadn't even announced their new findings to the market. Even though the research supports the product viability of Lil Mixins, doctors and consumers still need to adapt to this way of thinking. Meenal mentioned that it takes ten years to change doctors' minds and then five to seven years to change consumer habits. This represents a significant barrier to entry, which poses a threat to the growth of Lil Mixins. Meenal might have a great business idea, but is she too early for it to be successful?
Ultimately, Lil Mixins is more than a new product. It's an entire new segment in the baby food category. It's the first product to tackle this problem for parents and infants. This leads to the tension between a first mover advantage or disadvantage.
She has the chance to establish brand recognition and be synonymous with early introduction of allergens for infants. These are great things that can contribute to a first mover advantage. On the other side, the first few years will require significant education and slow adoption from consumers. Meenal's time and resources will be spent on education while later entrants can capitalize on her efforts and be more product-focused. Thus, a first mover disadvantage.
Meenal must be critical of her approach at this time and ask the following questions: Is Lil Mixins ahead of its time? Will the company break through before it runs out of money? Should I extend my runway in small stages and grow at a slower pace or go for the big investment now?
These are considerations that she must use to guide her business strategy, and even more relevant to her current task of fundraising.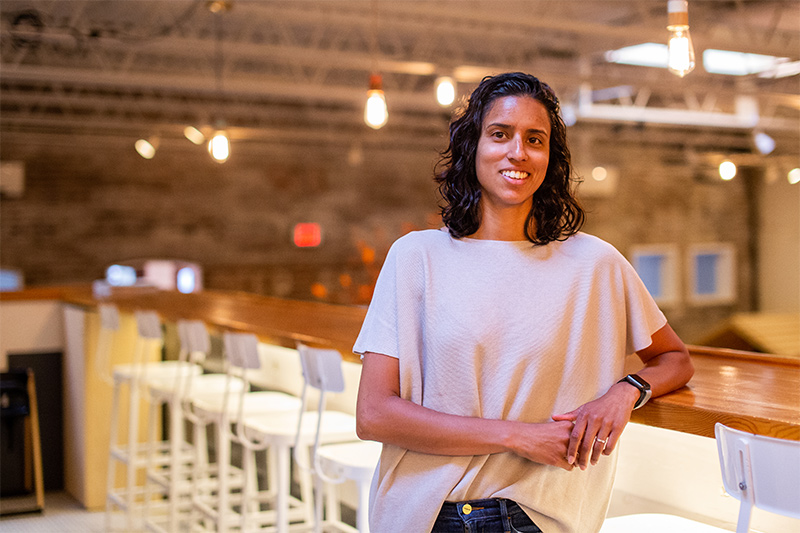 Determining the Best Fundraising Strategy
Meenal is in the early stages of fundraising, which has been challenging for her to-date. Meenal's found success in fundraising with her own network of friends, family members and past coworkers. However, it's been difficult in finding the right fit with investors outside her network. There's a few reasons for these struggles, including market definition, investor profiles and growth expectations. Let's explore.
Product market fit represents an inherent challenge for Lil Mixins, especially pitching investors. There's no frame of reference for them. There's also an endless loop of who influences who. Doctors influence consumers and consumers influence investors. Who do you prioritize in your messaging strategies? Will investors get behind this product if consumers aren't even aware of its need? How do you break that cycle?
Secondly, Meenal quickly learned that she should be more selective in who she's pitching to invest in her company. She feels that pitching to younger, entrepreneurial women will help her rather than going to more established angels. These investor profiles she's created are more similar to the type of consumers that would use her product, so buy-in, in theory, should be easier in gaining support. As Meenal pivots her fundraising strategy, her goal is to focus on having less conversations, but with the right people.
Lastly, Meenal doesn't BS when it comes to her timelines and projections for Lil Mixins. In fact, she's very honest with this information when presenting to investors, which may or may not be to her detriment. Her mission right now is to educate while slowly building the operations and production of her products. When pitching investors, she's upfront about her forecasts instead of hiking up the projections to seem more desirable. To her, she would rather focus on survival tactics and take the next few years to grow at a slower pace. This probably isn't something that investors would take interest in, but when she's so far ahead of consumer adoption, it might just be the best decision for her business.
All in all, Meenal is in the fundraising stage of her business. This can be a make-or-break moment for Lil Mixins. In order to survive, Meenal and Lil Mixins must determine a strategy that finds them a partner that believes in the mission and help to develop and scale the product line.
Sending the Right Message
Meenal's focus right now is on the education of early introduction of allergens to infants. Based on a LEAP study and recommendation from the AAP, Meenal's industry-changing product has a solid foundation to gain traction. Using this evidence-based research, Lil Mixins has the support of two authoritative sources to be a viable product. Even more so, her first product is the #1 pediatrician approved infant peanut powder on the market. It's a good start, but we're nowhere near the finish line. Brand positioning and messaging is so important in these beginning years.
As mentioned earlier, there's three major audiences that Meenal must educate right now: investors, health professionals and consumers. Meenal must prioritize these audiences and deliver a tailored message that explains the importance of early introduction of allergens along with the product benefits of her infant powders.
Meenal knows this is vital to the success of her business. In our discussion, she talks a lot about the importance of crafting the messaging of her company and products. She spoke about the process of fine tuning the message. At first, the messaging might seem long and complicated as you introduce a new topic, but you should continually try to make it more concise. We live in a culture that consumes information in 140 characters or less. That's where she eventually needs to get her message: bite sized content that makes an impact.
It will be challenging for sure, but it is something that Meenal is willing to take on for her business. She knows the investment in marketing is necessary for her to get the word out and get people talking about this subject.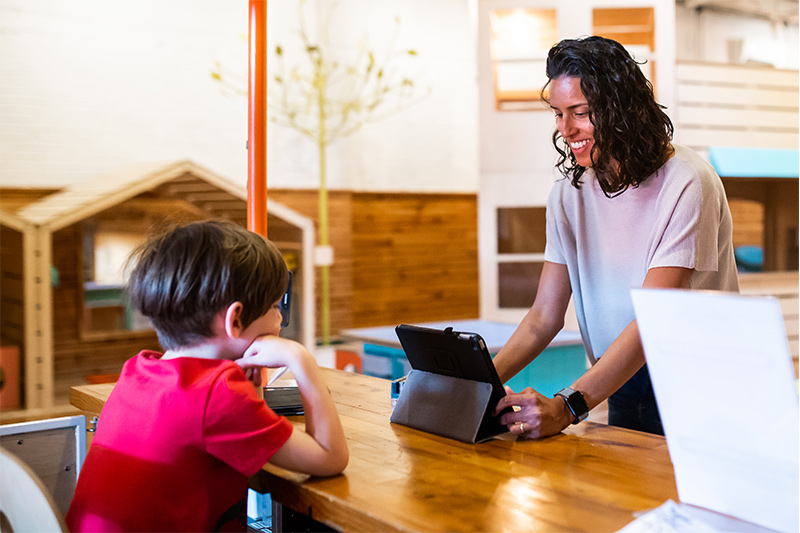 What's Next for Lil Mixins?
This is a really exciting time for Meenal and Lil Mixins, and suffice to say, a pivotal time for the company. Her dedication and passion to solve a problem in the market is something to admire. She took her own experience to make a product that can help other parents. Using a combination of her food science background, health-related startup experience and innate problem-solving attitude, Meenal developed a product that can change an entire industry. While there are some roadblocks ahead, I am confident that Meenal will mix things up in the baby food category.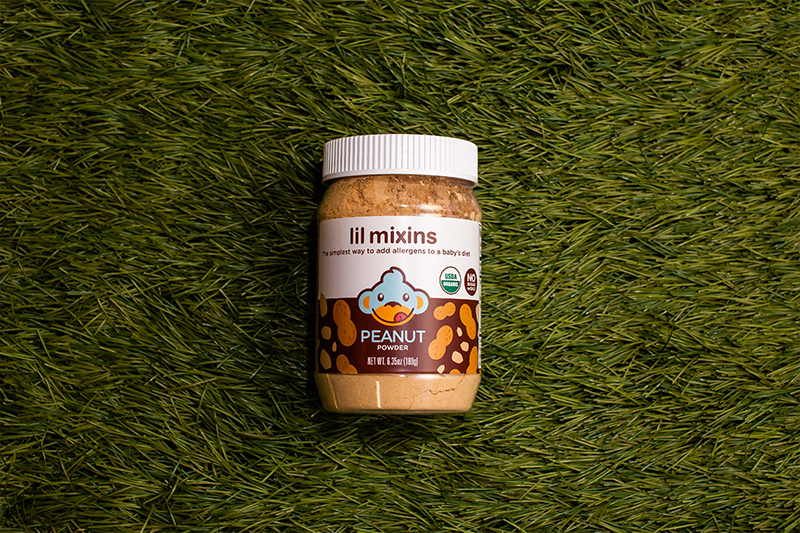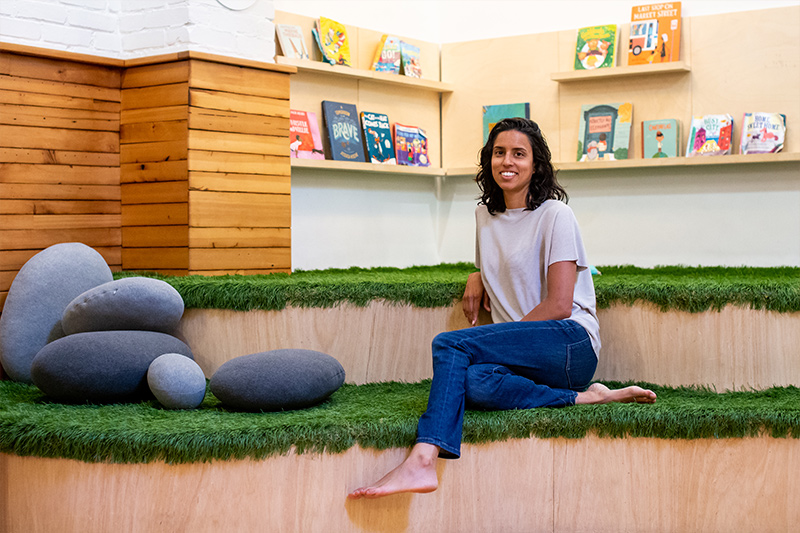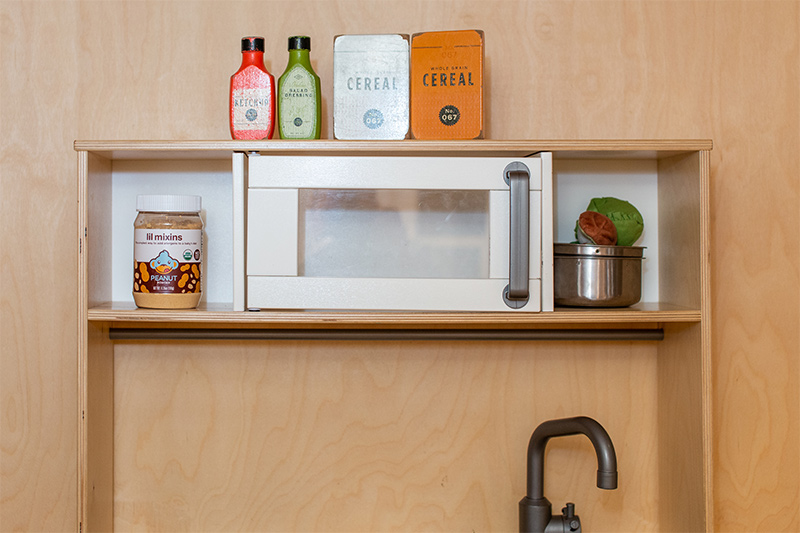 Stay connected with all things GrowthCurve
and get updates as new episodes launch.