An interview with Ben Williams, Entrepreneur and Chief Operating Officer of Exyn Technologies Inc., a leader in autonomous data acquisition that uses aerial intelligence for complex commercial applications.
Ben Williams is a force to be reckoned with in the business world. He has successfully started and sold businesses; managed a new business portfolio at a Fortune 500 company; and mentored colleagues along the way. While Ben has worked across a multitude of different industries, one thing has remained consistent in his career decisions: Ben always seeks new projects that engage him intellectually and allow him to grow professionally.
It's worth a brief overview of this career before we dive into his current role as the Chief Operating Officer of Exyn Technologies. Ben started two businesses in undergrad; led a U.S. Naval division for six years; spearheaded a 'new ventures' portfolio at Lockheed Martin; completed his M.B.A. at the Wharton School of Business; and continued to pursue his passion of starting and selling a few more businesses in the IT, solar and entertainment industries.
Now, comes the next chapter for Ben as he once again takes on a new industry. His current project, Exyn Technologies is revolutionizing data collection using the power of autonomous robotics technology. Focused on data acquisition, Exyn Technologies, at its core, is a software company. With its fleet of robots, Exyn Technologies is able to operate in complex environments and offer a scalable, full-stack solution for advanced, autonomous data collection. Basically, Exyn Technologies sends artificial intelligence empowered drones into GPS-denied environments to provide real-time data of the unknown environment. As an example, Exyn Technologies can send a swarm of aerial drones into a mine and provide a map of the internal layout of the recently detonated and possibly unstable space before humans check it out. With the foundational technology developed, Exyn's biggest challenge is connecting its broad solution to the specific problems that their customers face.
Ben's been in the COO role for only a few months at Exyn Technologies and has secured more than $16 million in funding. It's a pivotal moment for the company and while it might sound like a complicated product, Ben is still stuck with the same business challenges that we've seen in past episodes. In this episode of GrowthCurve, we discuss Ben's approach to finding product market fit, striking a balance between innovation and commercialization and empowering your team to perform beyond expectations.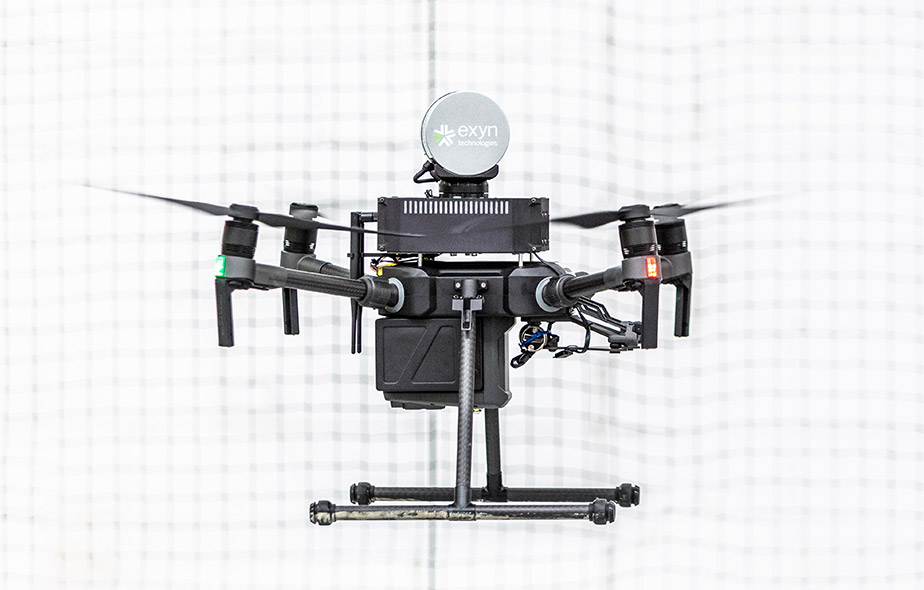 Ben is truly an entrepreneur with more than twenty years of starting, leading and selling businesses.
Exyn Technologies provides intelligence using its fleet of autonomous drones that can collect real-time data in GPS-denied environments.
Using a vertical marketing strategy, Exyn Technologies is targeting customers in the mining, construction and logistics industry. It's important for the company to deliver success and meaningful results within these verticals before moving forward into a new industry.
Exyn Technologies recently secured $16 million in Series A funding, bringing their total to $20 million.
Finding Product Market Fit
Exyn Technologies has developed new technologies that have the capabilities to radically change data collection in a number of industries. However, Ben stated that he'll enter pitch meetings where people think Exyn is simply a drone company. While it gets his foot in the door, Ben must explain that Exyn Technologies offers autonomous data acquisition in GPS-denied environments. Herein lies the issue. Both investors and customers that Ben is speaking with don't understand the impact and possibility of his product. In order to relate to these business leaders, his pitch can't be broad. It needs to offer clear solutions that solve specific business needs.
For Exyn Technologies, customer education is so important, and Ben is using success stories to guide his business strategy. His approach is to find a very clear, high value use case within a specific industry, or vertical, rather than trying to reach everyone with a less distinct, focused approach. Once there are a few proven successes, Exyn will work to demonstrate their clear value proposition in order to fully saturate that vertical before seeking the next. In fact, he is so focused that Exyn Technologies has said no to a few large opportunities because it would distract from the core capabilities that the company has to offer. Ben's mantra is that it's okay to lose a battle in order to win the war.
So far, this focused strategy has proven successful for Exyn Technologies. Starting in the mining industry, Exyn Technologies is targeting the top companies in the space to deliver a product that meets a very specific set of needs. While finding success in the mining industry, Exyn Technologies is slowly starting to explore the construction and logistics industries.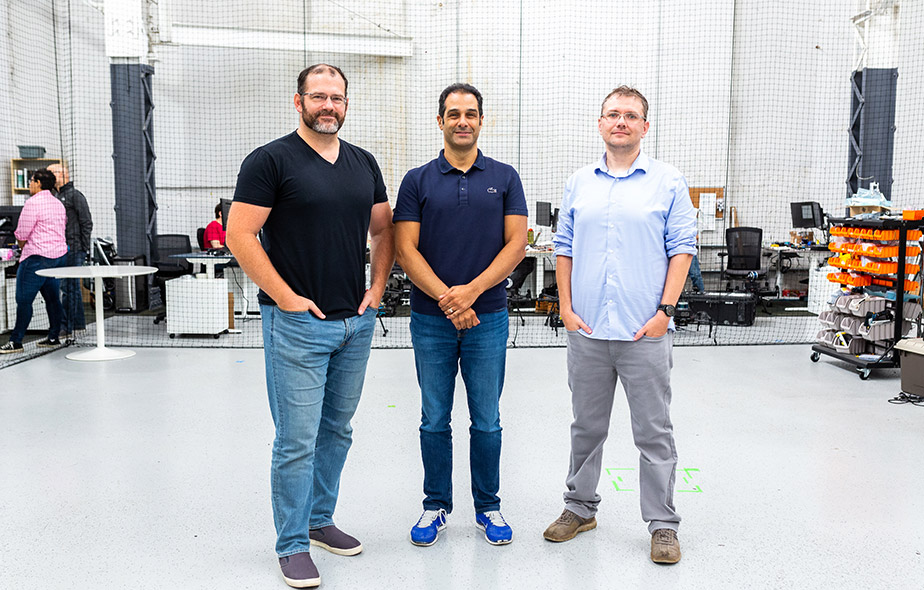 Working with advanced technologies, there is a risk of falling into a research and development company that is never able to successfully productize. However, Ben constantly works to find this balance between innovation and commercialization. He tells me that it's difficult with enabling technology to figure out the best application for it, but it's necessary to find use cases for his product in order to make his company successful. The company can't just focus on the technology.
Ben prioritizes commercialization when a product can be effective for current and potential clients. If something works, Ben needs to be able to bring it to the market and deliver results. During monthly meetings, the core functional teams (i.e.technology, R&D, product, customer success) will discuss features that would enhance the product. Here is where Ben's management style of innovation and commercialization takes place.
Ben believes that it is in the best interest of the company to implement the core product fixes and smaller features in the next iteration of the product. He must prioritize the changes that will help retain his current customers. But, that does not mean he dismisses the larger ideas that could eventually make his company reach new heights. Instead, Ben tables those ideas for a separate discussion with his team to determine the necessity and feasibility of exploring these larger changes. For Ben to enact this balanced strategy, he splits his team between commercialization and innovation with a few members that straddle between the two pipelines.
"Efficiency without stagnancy."
Ben has been the founder of many companies and, in this case, he is one of the early stage leaders of Exyn Technologies. Having been in this position before, Ben has learned a few lessons about how to lead people to perform beyond your expectations. His overall approach is to remove himself from the day-to-day operations. He's a generalist in the sense that he has enough knowledge of the position to execute, if needed, but relies on hiring talent that could perform better than he ever could. In order for him to hire for new roles, Ben must understand three things 1) the vision of where the company is headed 2) the core responsibilities of the role and 3) how success is measured.
Since Exyn Technologies raised $16 million in Series A funding, one of the first priorities in scaling the business is to hire and train people. As Ben hires for these roles, he plans to empower his team by providing some boundaries while allowing them to have the room to run. His belief is that people will find better ways to execute if you give them the runway to do so. I believe Ben's principles are applicable for any manager whether you are a leader at a startup or established business. In my experience, you get much more out of your team by allowing them that freedom to explore new ideas and approaches within their role, as long as they have a clear understanding of the goals.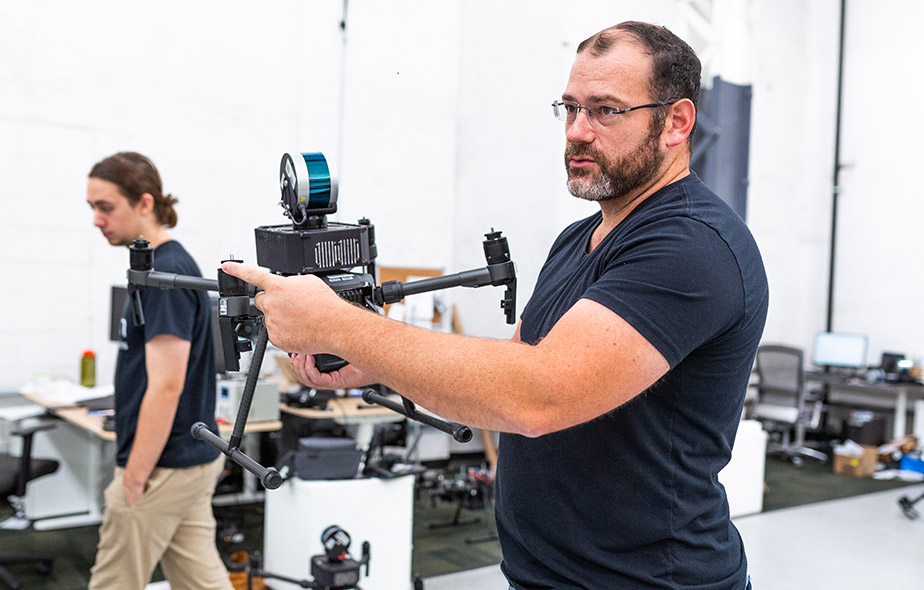 What's Next for Exyn Technologies?
Having secured Series A funding, the next phase for Exyn Technologies is to grow the business. The company has established a product that has practical applications in very specific industries. Ben and his team must continue to retain their current customers and promote success stories in order to attain new customers within the same industry. As Exyn Technologies reaches saturation within a single vertical, the company will simultaneously build the foundation to innovate and enter new industries. It is this delicate balance of innovation and commercialization that guides the strategic future for the business.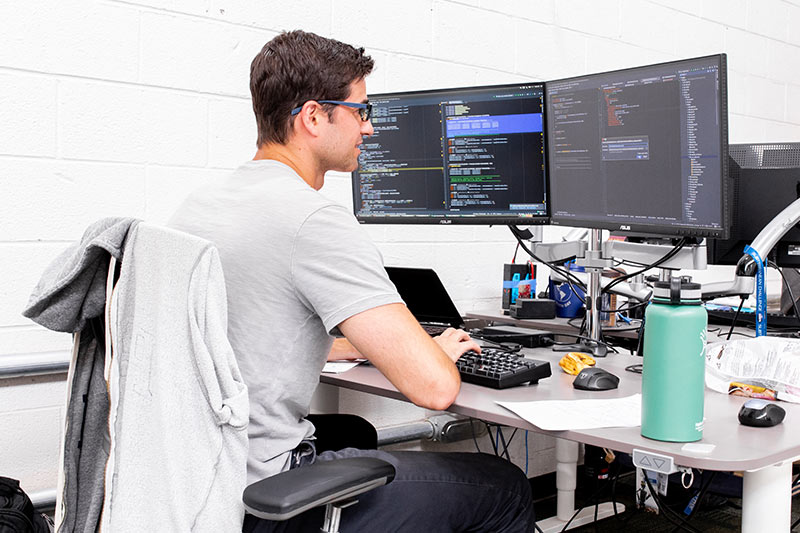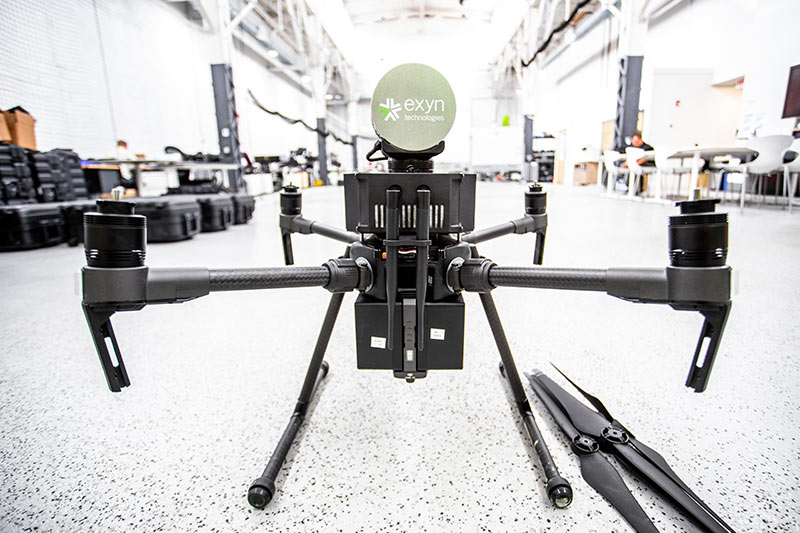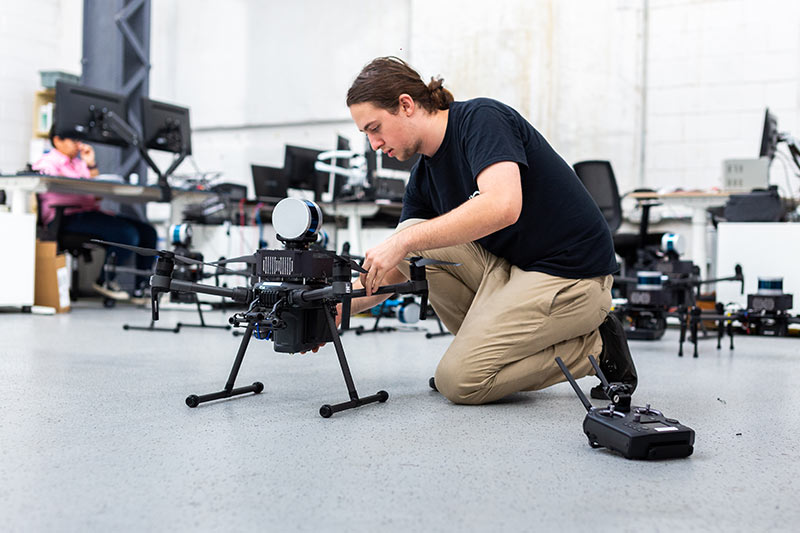 Stay connected with all things GrowthCurve
and get updates as new episodes launch.