An interview with Josh Jaspon and Matt Pittaluga, founders of Hank Sauce, a hot sauce company that is building its brand one customer at a time.
Nearly ten years ago, Matt Pittaluga was assigned a project in his graphic design class at Flagler College in St. Augustine, Florida to create packaging for a product. Inspired by his roommate Brian "Hank" Ruxton's homemade hot sauce, he designed what is now the signature fish logo of Hank Sauce. Based on the positive feedback of both the design and sauce, Josh Jaspon entered into the mix and saw an opportunity to capitalize on "the sauce for anything that needs something."
This is a story about three college roommates that used their unique skill sets to start a business in the $1.8 billion hot sauce industry. The founding team is compiled of a chef, graphic designer and businessman, in which the three friends play to their strengths to create a brand that truly resonates with consumers. Hank Sauce has a dominant presence in the New Jersey shore towns, but it is these summer vacationers that drive their business nationwide by ordering cases of their hot sauce all year long back in their hometowns. The company has built a brand that is more than a cool name and logo. It is their intimate relationship with their customers that allows Hank Sauce to grow nationally.
In this episode, we will discuss Hank Sauce's recipe for brand building, which is rooted in the philosophy that you must "know your customer" and to do that, sometimes it takes a little bit more than crunching the numbers to make business decisions. Hank Sauce cultivated a grassroots marketing strategy that helped to create a loyal customer base for them by having one on one interactions with their core audience. Through grassroots marketing and a strategic plan to slowly scale the business, Hank Sauce has created a brand that is gaining national recognition.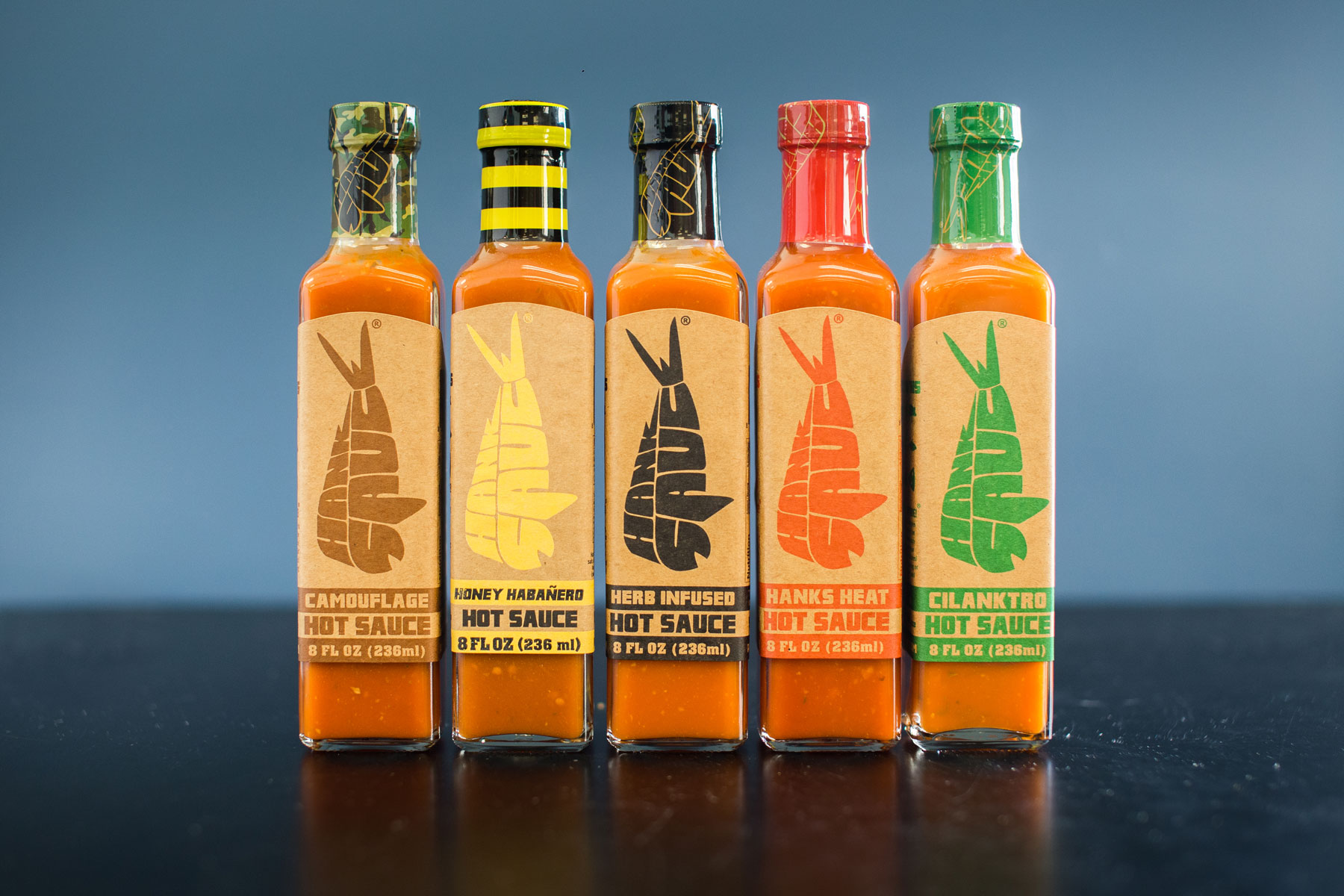 Josh Jaspon
Matt Pittaluga
Brian "Hank" Ruxton
Three college roommates started a hot sauce brand. In eight years, Josh, Matt and Brian have created a loyal following for Hank Sauce in an industry where food brands don't typically amass such devotion from customers. Building on this momentum, the guys at Hank Sauce are continuing to establish their brand as a dominant player in the hot sauce industry.
Camouflage Hot Sauce
Cilanktro Hot Sauce
Hanks Heat Hot Sauce
Herb Infused Hot Sauce
Honey Habañero Hot Sauce
Building a Brand Through Customer Loyalty
Hank Sauce values its customers and continually shows up at festivals and local events in the community to provide an authentic one-on-one interaction. This live branded experience goes a long way, fostering long-term customer value for the company.
Hank Sauce is completely self-funded. While the founding team is open to bringing on investors, it must be a good fit where a potential newcomer would need to share in the vision of the current owners.
If you Google "How To Build a Brand," you will find a bunch of lists that tell you there are a few simple steps to developing your brand. Simply research your target audience, choose your business name and design a logo. Easy enough, right? What these lists don't tell you is that there is so much more that goes into building a brand that generates a loyal customer following. Nowadays, marketers are prioritizing customer retention over customer acquisition, so it is more important than ever to develop a two-way relationship with your customers to truly understand their motivations. Having a compelling brand story and aspirational messaging that resonates with customers allows you to build communities that will drive engagements and further word-of-mouth for your brand. Hank Sauce is able to achieve this type of loyalty because of their relentlessness to get out there and talk to their customers.
It is worth noting that Hank Sauce is a completely self-funded company that is currently at a pivotal moment in its nearly ten-year existence. With a restaurant in Sea Isle City, New Jersey along with a manufacturing plant in Millville, New Jersey, Hank Sauce is relying on these two capital investments to grow the production side of the business. As they plan to experiment in the kitchen with new flavors and product categories, the founding team is also placing emphasis on their marketing efforts to take the company to the next level. They plan to lean into their guerilla marketing tactics as well as slowly scaling the business with new points of distribution.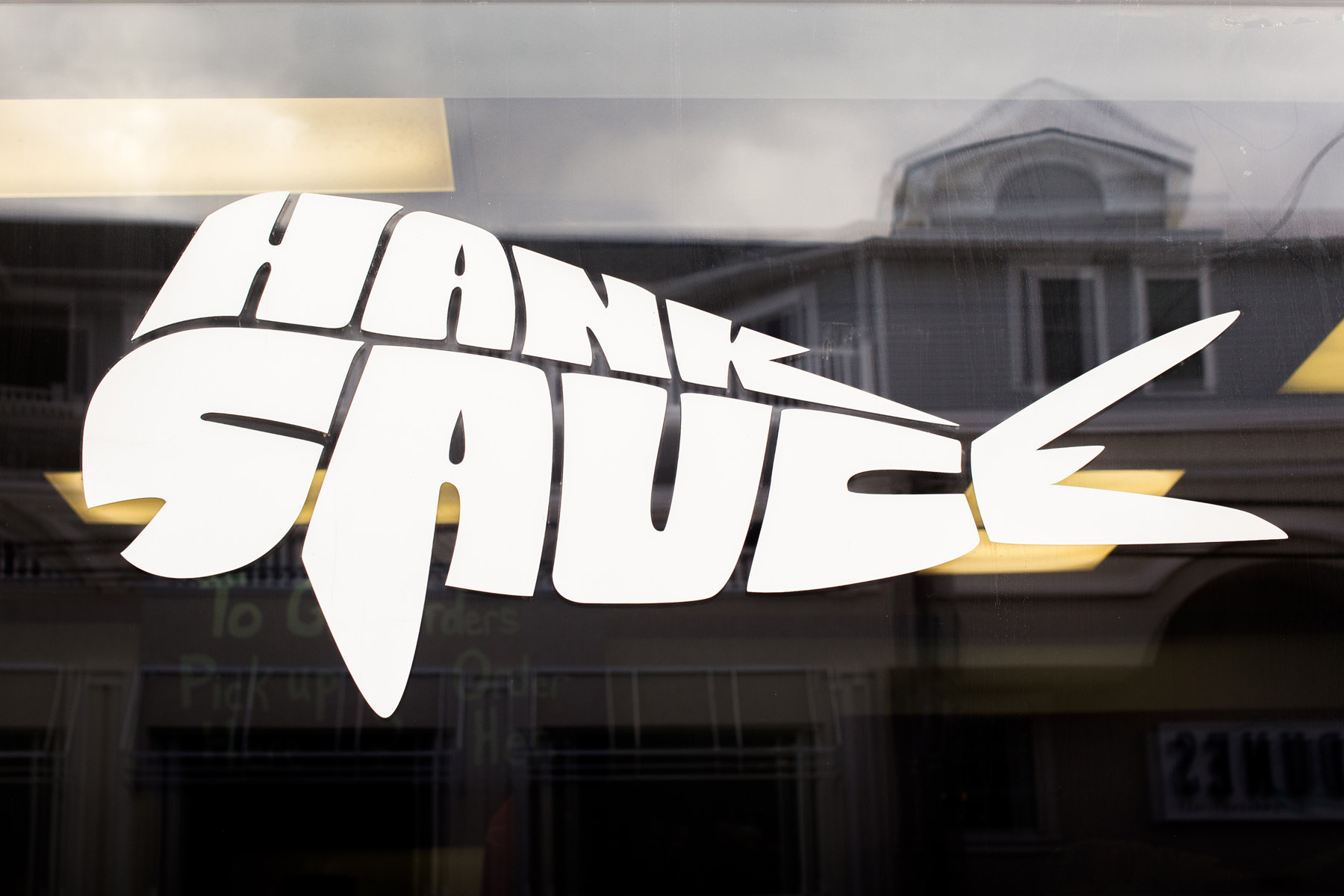 As Hank Sauce reflects on their journey, they mention that little to no money is spent on branding, but if you look at their social media followings, you might think otherwise. While Hank Sauce might not have invested in traditional marketing and advertising, the founding team has put a lot of resources into attending local community events across the Northeast, including farmers markets, beer festivals, auto shows and more. This marketing approach allows them to have face time with their customers, in which they can generate real-time feedback about their products and brand. To them, it's free research that allows them to make better decisions about their business.
Having branded experiences has been one of the main drivers for their business. These events provide customers with access to the creators of the brand, exclusive products and one-of-a-kind experiences, which leads to brand loyalty and long-term customer value. Hank Sauce is able to provide a high-quality product and brand personality that resonates with their target audience. Josh and Matt mentioned that you don't see people walking around in Kraft Macaroni and Cheese merchandise, but, in Hank Sauce's case, they are constantly selling branded t-shirts and hats. Unlike most CPG companies that struggle to foster these communities, Hank Sauce customers want to be a part of the brand and spread the word.
The result of these efforts is more than 10,000 followers on Facebook and Instagram, including fans like Philadelphia Eagles Head Chef Tim Lopez and Professional Golfer Rickie Fowler. This all happened organically because Hank Sauce emphasizes the on-the-ground approach to reaching your customers and providing them with a rich experience. It's more than just a cool logo and name, it's about building a brand that people can relate to and be excited about – even outside of the product. As Ann King Lagos mentioned in our "Empowering the Empress" episode, building a brand doesn't happen overnight. And, for Hank Sauce, this holds true as well. But, through their guerilla efforts, they have been able to build a roster of brand advocates that will promote their products via word of mouth. In the end, Josh admits that "they've created a big following for what little they've got."
"We want to give our customers something that they really enjoy and that resonates with them more than just a sauce that's really tasty."
Grassroots marketing has established a core customer base, but now they must be able to provide their products to meet the demand. Each decision with regards to their growth strategy has been deliberate. Matt and Josh mentioned multiple times that they are not expecting fast-growth, but rather they are playing the long game to take over the Northeast with their hot sauce. To do this, the guys made a big decision a few years ago in 2015 to purchase a 10,100 square foot manufacturing facility in Millville, New Jersey. While this is a big investment for the company, it also alleviates some of the day-to-day tasks like hand-placing labels on each bottle of hot sauce.
The automated production process will allow Hank Sauce to increase their output of hot sauce and handle more requests. The bottling plant allows them to really focus on the mass production of their four signature flavors – all made with fresh ingredients – and also experiment with new flavors and product categories in limited quantities. Being able to push their high volume products while testing new flavors allows Hank Sauce to scale their distribution.
In the beginning, the guys only sold Hank Sauce at local farmers markets until they got access to grocery chains in Sea Isle City. One of their fundamental beliefs in the retail space was not to overpromise and underdeliver. Even though new products entering the market will likely do the opposite, Hank Sauce believed there was a strong likelihood that the retailers like Shop Rite and ACME would kick them off the shelves if they didn't meet their end of the deal. It wasn't worth the risk to ruin those relationships. Instead, the retailers must reach out to Hank Sauce because its dedicated group of followers is asking the grocery stores "when are you getting Hank Sauce back in stock?"
This is a good problem to have. Since Hank Sauce is self-funded, the founding team is constantly thinking of new ways to scale the business, but they want to make sure they do it at the right rate. And, they are OK with the slow game. Hank Sauce must account for every bottle and pay upfront for those costs before fulfilling orders, so it is important that they have a solid plan in place. As Josh and Matt said, they don't want to be a rocket that implodes before it's ready.
Therefore, understanding the limits of your business can be crucial. Don't get me wrong, Hank Sauce wants to dominate the Northeast and grow the business, but they are doing it strategically.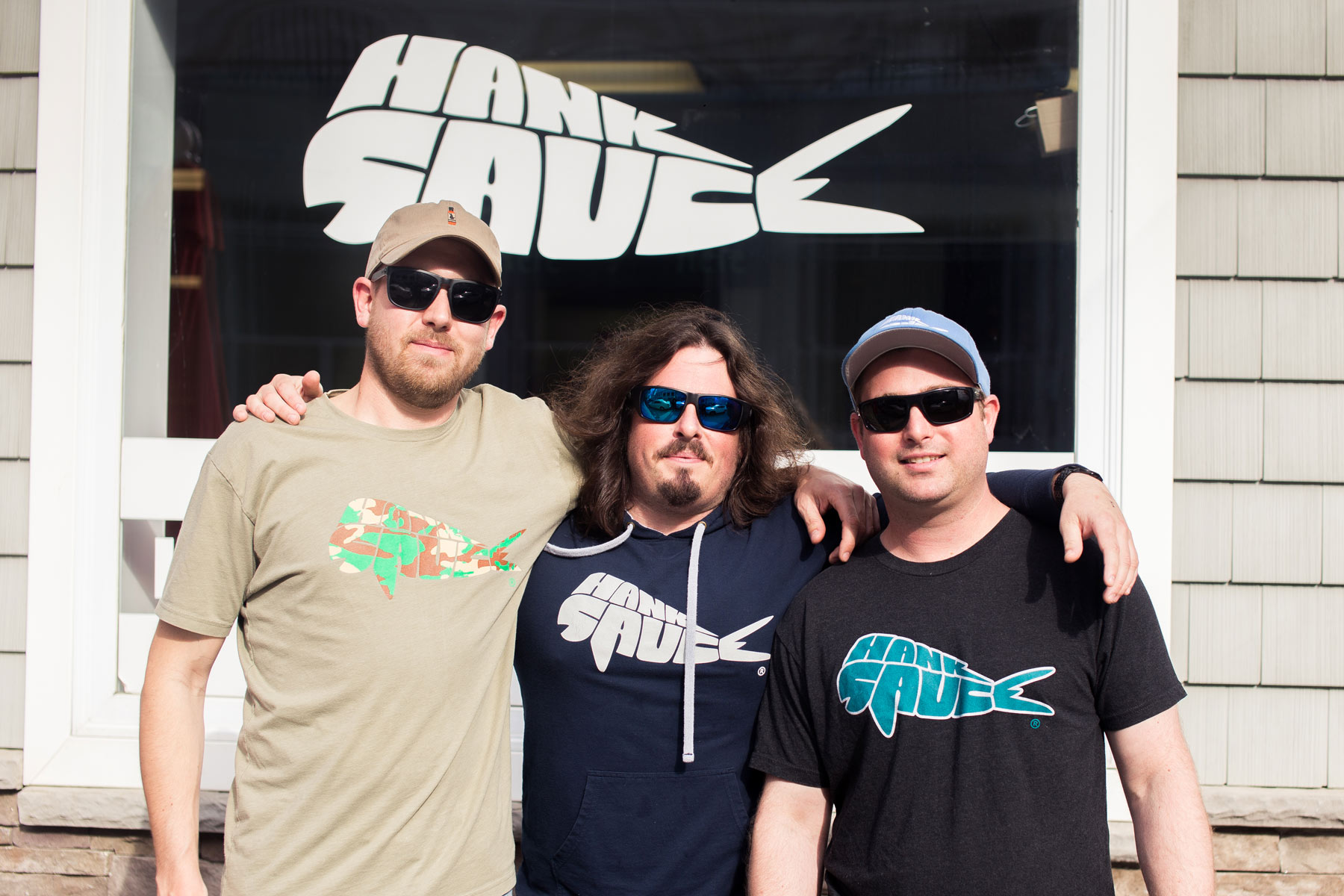 What's Next For Hank Sauce?
It is an exciting time for Hank Sauce. With a restaurant and manufacturing plant, they have the capacity to really grow the business. Their plans include product innovation, expansion into new points of distribution and investing some resources into branding and marketing. In the past eight years, Hank Sauce has done a tremendous job of delivering a high-quality product while simultaneously building a brand that resonates with customers. This strategy has led to a loyal group of followers that are excited to see what happens next, as Hank Sauce looks to develop new flavors and products.
It will be interesting to see if Hank Sauce will bring on investors during this pivotal time in the business. On one side, an investment could allow the guys to scale the business much more quickly and have access to more retailers across the nation. On the other side, the three friends are very much in sync and have a true vision for the next phase of the business, and there is concern that bringing in another party may throw that off balance. Josh, Matt and Brian have done well so far, and I'm excited to see what happens next for them.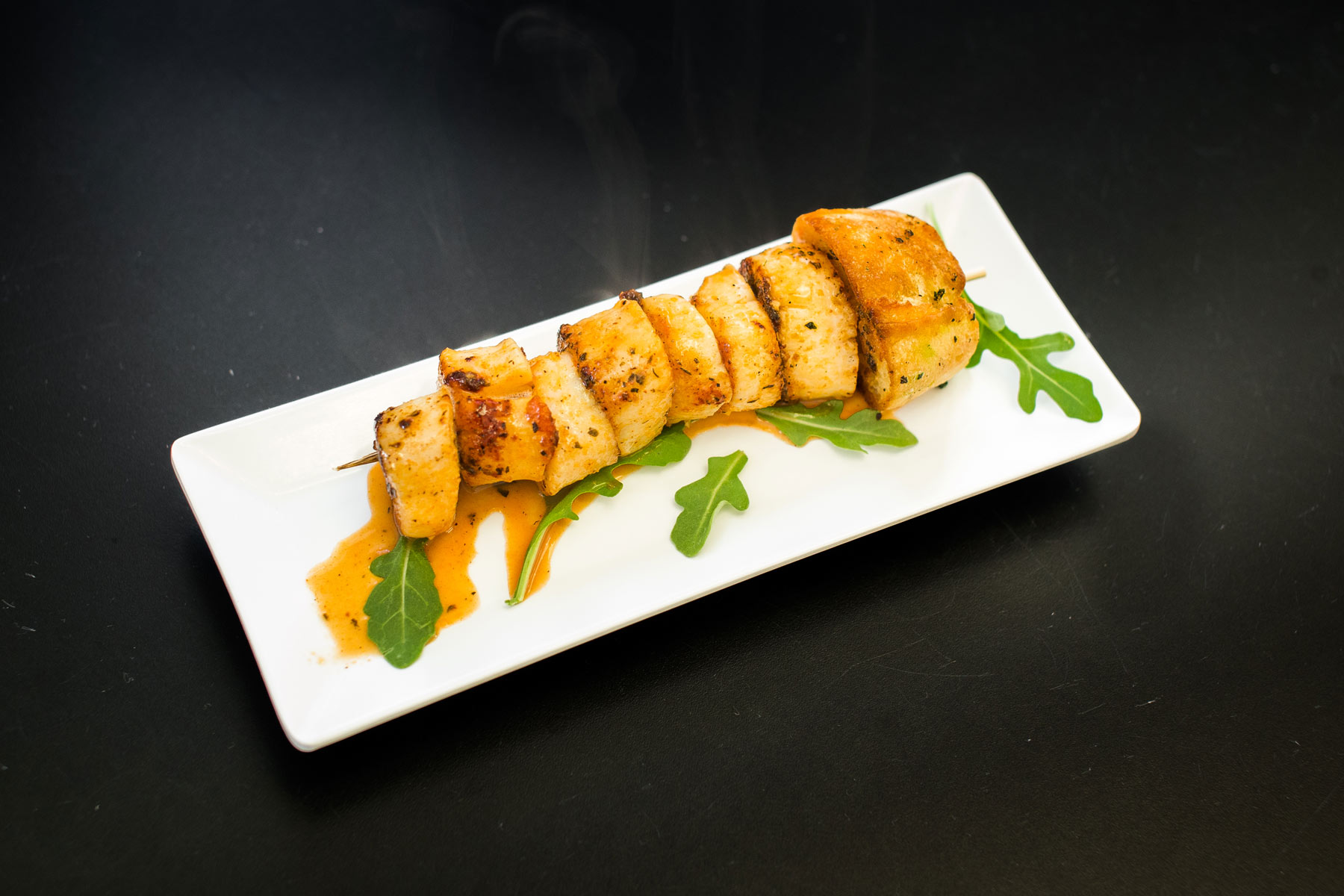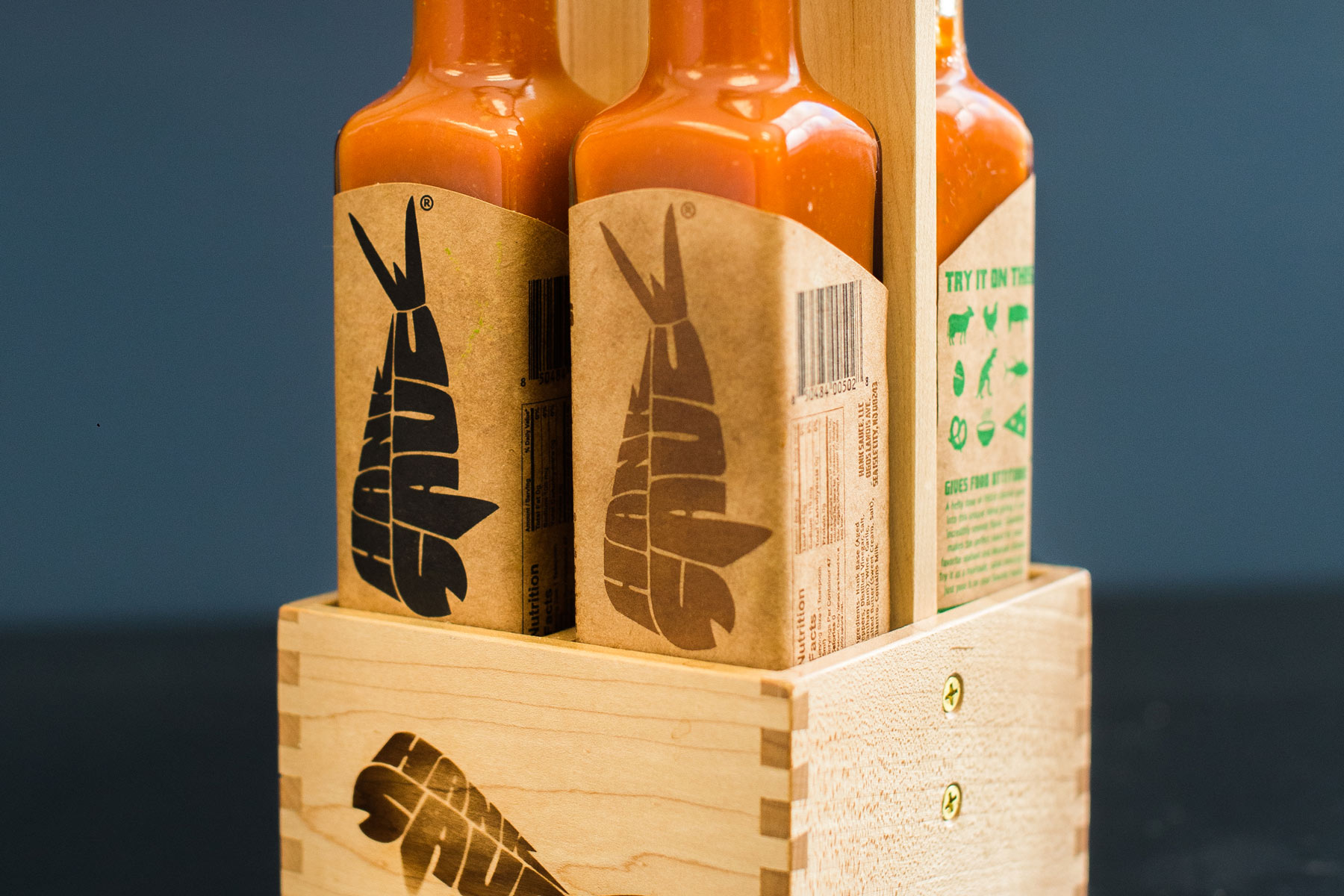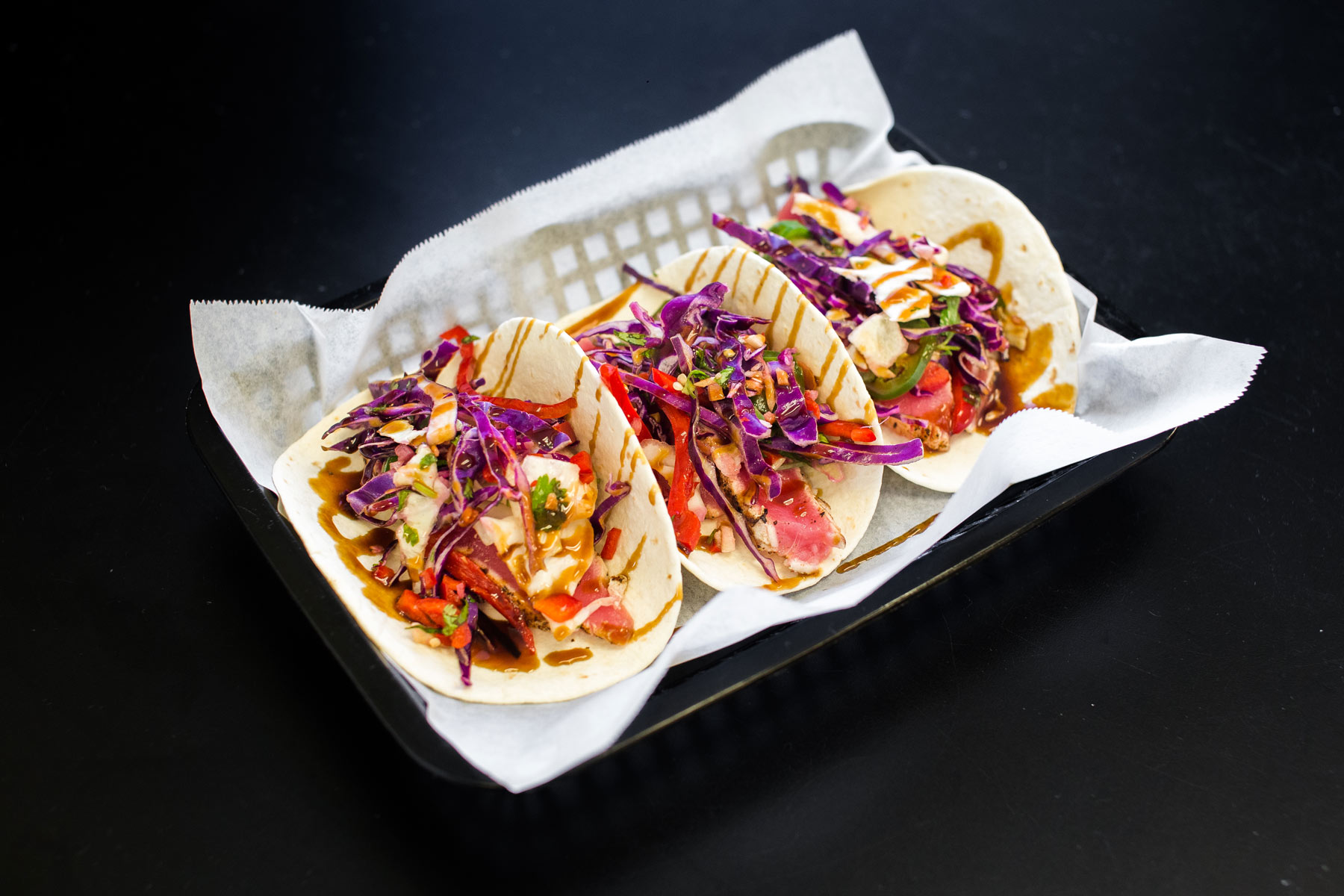 Stay connected with all things GrowthCurve
and get updates as new episodes launch.