An interview with Joe Scola, founder of Wise Ape Tea, a premium tea company based in New Jersey that is leading with function, promoting wellness by using adaptogenic herbs to help their customers live better, healthier lives.
Difficult times bring people together. This was the case for Joe Scola and Wise Ape Tea when Joe's father was diagnosed with a rare form of brain cancer. While supporting his father's battle with the disease, the two became closer than ever before. It was this experience that gave Joe a new perspective and sent him on a mission to find relief for his father through the use of wellness supporting adaptogenic herbs. Joe's father passed away in 2015, but not before giving his Joe his full blessing to launch Wise Ape Tea.
Joe's first commercial blend was named Chocolate Hustle, a cocoa mint yerba mate blend that was inspired by the early research he did while caring for his father. Chocolate Hustle was designed to improve brain function, heightening focus, energy and clarity. Like all of Wise Ape's tea blends, it is also supporting a good cause, partnering with the National Brain Tumor Society, and donating 10% of its profits to the foundation.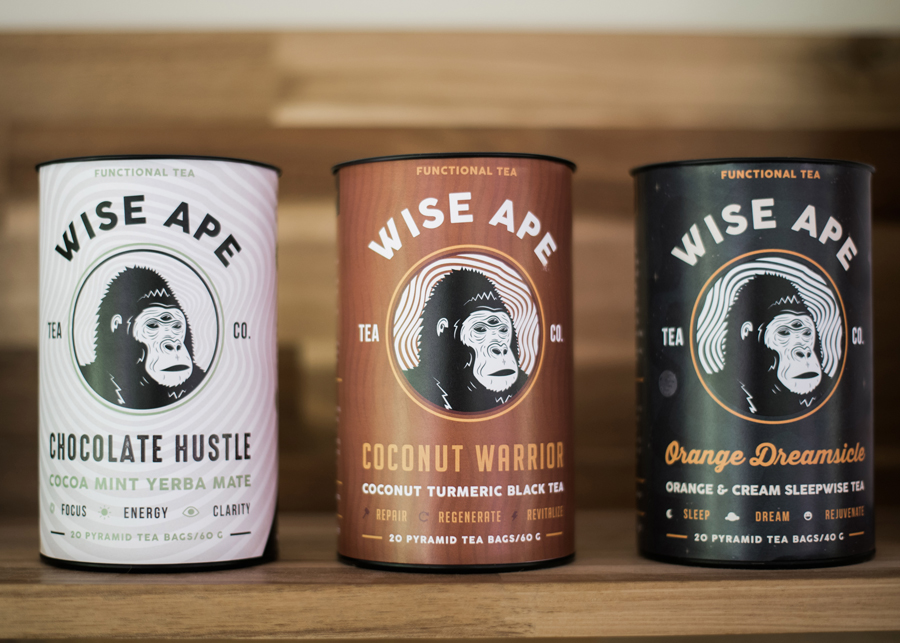 Joe spent time worked with a video focused tech company before deciding to launch Wise Ape Tea full time in 2017.
Joe lives and works out of his home in NJ. It's a peaceful escape from the hustle and bustle of the city, and has a certain serenity that aligns with the vibe of Wise Ape.
Joe mostly sells to the better health advocates, often through partnerships with wellness centers and float spas, specifically.
Considering fundraising in 2019.
What I really like about Joe and his approach with Wise Ape Tea is the way he starts with a problem that is close to his heart. With Chocolate Hustle, it was his father's illness. With Orange Dreamsicle, it's Joe's personal struggle with sleep. Joe identifies a problem, and then builds each tea blend around a specific function, to solve the problem in front of him. Instead of focusing on funky names and flavors first, he builds around a problem he wants to solve and stays focused on his mission. It sounds simple, but this approach ensures that Joe will always design tea blends that have purpose and true usefulness for himself and his customers.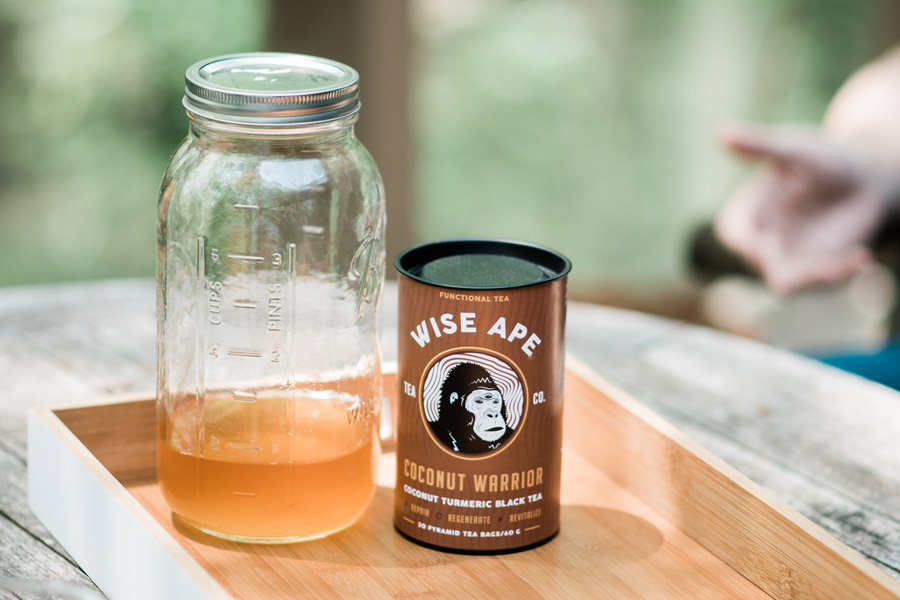 Wise Ape's Product Development Cycle
"I always start with a clear problem that I want to solve so I know I'll be helping people with each new tea blend I create."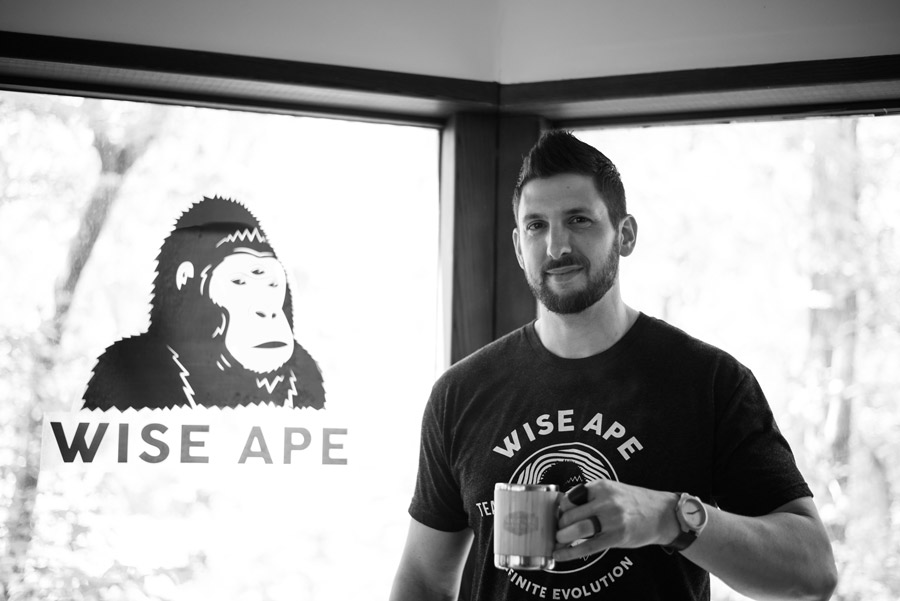 Joe's heart is in the right place and he's the kind of guy you just want to be around. He genuinely wants to help people and have a positive impact on the world around him– he's not just saying it because his publicist tells him to. The Wise Ape brand is carefully constructed, with meaning and purpose, and imagery that sticks in your mind. The aesthetic is a little bit retro, a little bit fun, but exudes quality and purpose with every package.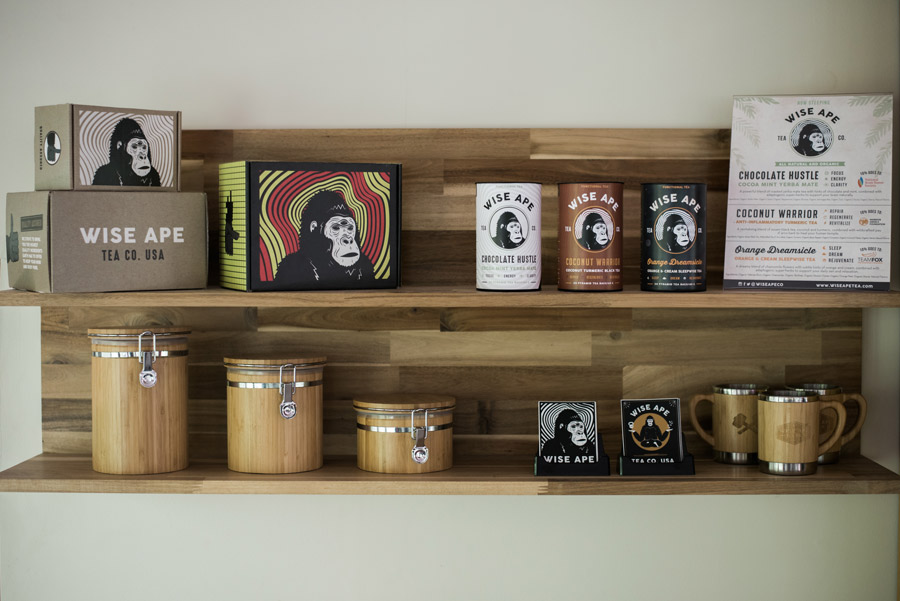 Where Does Wise Ape Go From Here?
Joe is thinking pretty deeply about the future of his company. Raising outside capital was not on Joe's radar 6 months ago, and he has since reconsidered. He realizes he cannot push the brand and business forward single handedly, and to take the company to the next level, he will need to build a strong team around him. Now he's beginning to accept that an injection of outside capital might help him to manage the expense of producing product and growing the business. Luckily, he also knows that this is a decision that is not to be taken lightly, and that finding the right investor – both in investment goals and experience – is crucial in ensuring the health of the business and relationship.
I truly don't know how far Joe can take the Wise Ape brand. Sure, he will continue to launch new tea blends and maybe even other products in the healthy food and beverage category. The Wise Ape brand still feels charmingly homegrown, spurred on by Joe's personal mission, and living through his passion and energy. The future of Wise Ape Tea is up to Joe– will it be a national brand in coffee shops and supermarkets across the country? It's possible, if Joe sets his mind to it. But I'm not so sure that's the direction for Wise Ape. They've found their niche in the wellness space and may be better off not trying to be the solution for everyone. Only time will tell.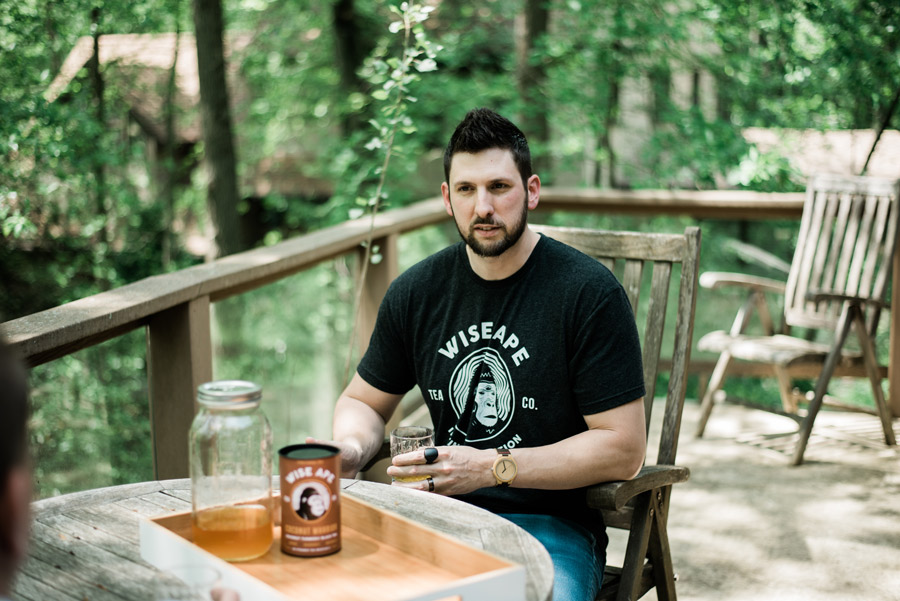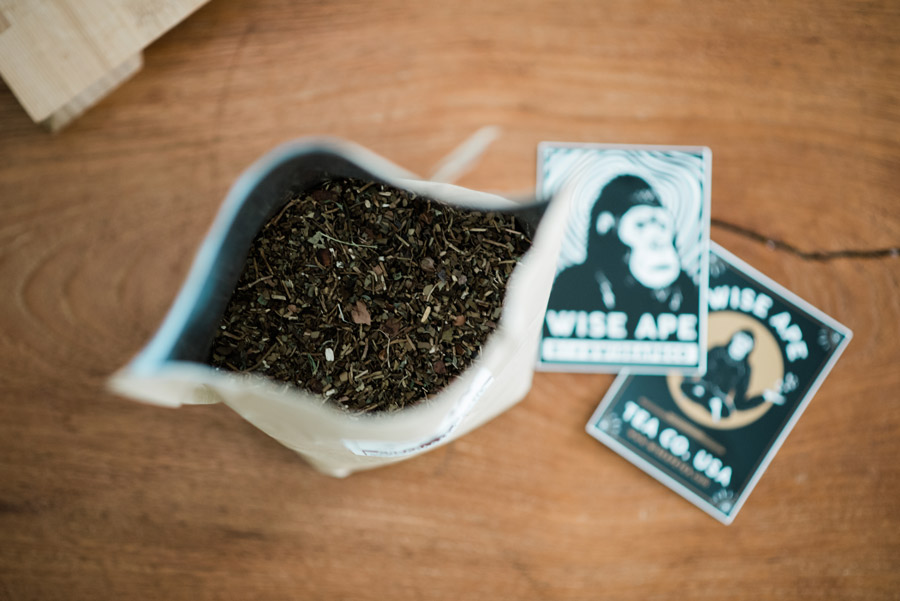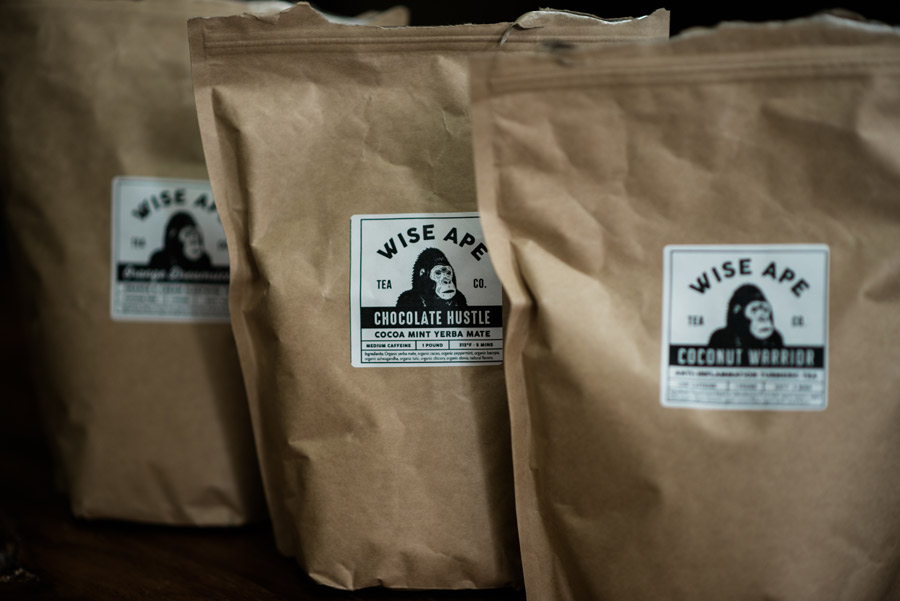 Newsletter
Join the GrowthCurve community.
Stay connected with all things GrowthCurve
and get updates as new episodes launch.