An interview with Chris Molaro, founder of NeuroFlow, a digital health platform committed to promoting behavioral health access across the care continuum, including psychology, primary care and pain management settings.
Driven by his experience in the U.S. Army, Chris Molaro sought his own mission to bring mental health to the forefront of personal health care. During his time in the military, Molaro served as a Platoon Leader and discovered the disparity between physical and behavioral health resources being utilized by soldiers. While there were services available to combat behavioral issues like depression, PTSD and overall wellness, the cultural stigma against mental health played a major role in soldiers prioritizing physical treatments over behavioral care.
Because of this, Molaro was impassioned to help mental health patients and as a result, started NeuroFlow as his personal mission to change the perceptions and behaviors surrounding mental health. NeuroFlow connects clinicians and patients through a digital technology platform that provides access to mental health services and increases engagements with therapeutic practices in all care settings.
This is only the beginning for Chris and his company. NeuroFlow launched in 2016, and is looking to find new opportunities to expand their reach with both health care providers and patients. To do this, Chris calls upon his skills as a Platoon Leader into his position as a CEO. In this episode, we explored his ability to lead a company and inspire change by planning a mission, staying resilient and empowering the pack.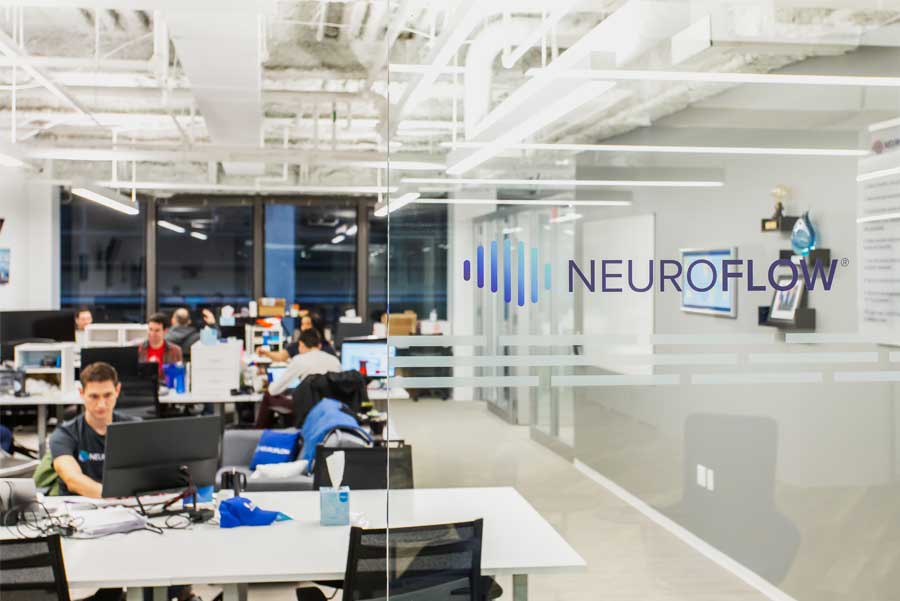 Chris Molaro and Adam Pardes
Chris and Adam met in 2015 while they were both attending their MBA and PHD programs, respectively. Together, they created NeuroFlow as a solution to help those struggling with mental health.
Be a resource that helps to improve outcomes, overall wellness and cost of care
NeuroFlow is continuing to look to expand the business, and that starts with finding new customers. The company is finding success through a mix of sales, marketing and referrals. Such activities include networking, attending keynote events, building the brand's story, showcasing the impact of their platform, and most of all, getting referrals from existing clients.
Since the commencement of NeuroFlow, Molaro always asks himself a fundamental question to start each year. In 2017, he asked can we actually solve this problem to connect clinicians and patients. Yes, he can. In 2018, he asked can we secure enough funding to launch NeuroFlow into the market. Yes, he did. Now, he asks can we continue to grow and make a difference in the industry. Yes, we believe so.
Chris will tell you that his main responsibility as a military commander was to problem-solve, and this attribute greatly transcends into his role as an entrepreneur. He identified a problem through his own personal experiences, which fueled his desire to find a solution that would benefit many. He leads with his innate ability to create and stick to a mission he's passionate about in order to deliver significant results, and it is this mindset that is carried out throughout the business objectives and corporate culture of his company.
Chris talked to me about his journey to raise funding for NeuroFlow. His journey began in business school where he lost a competition in the first round and concluded with a presentation at SXSW where he soon after secured his first investment, yet it is the two years between those two milestones that truly impressed me. During that time, Chris received 141 no's from investors, and I can only sit back and admire his resilience to navigate such a defeating word time and time again – no.
As entrepreneurs, we know that there will be no's from potential investors, but at what point do we lose interest and disband? After all, 141 rejections is a lot to take…for anybody. I asked Chris about his persistence to forge ahead and continue on his path to improve mental health. He responded that "not giving up, doesn't mean staying the same course the whole time," meaning that he would listen, incorporate feedback and pivot, which led to him claiming a stronger position in the competitive market upon launch.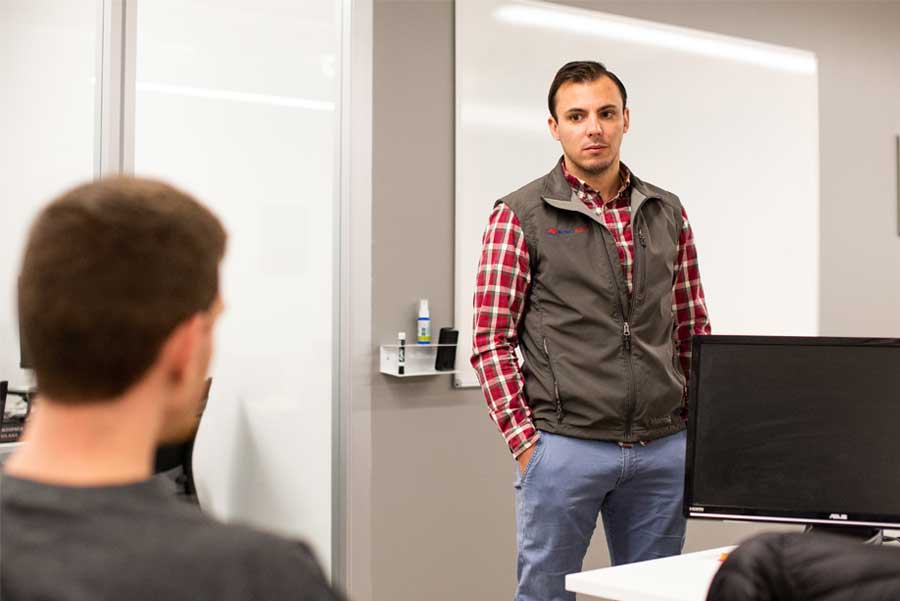 Chris ended our conversation by stressing the importance of corporate culture and recruiting employees that not only share his vision, but also are the right people to execute it. He learns this valuable takeaway through his experience in the military. Chris mentioned that if he did his job correctly as Platoon Leader, he wouldn't need to fire a weapon. This is because he would have gotten his team on board with the plan and provided them with the proper resources to be successful. This holds true in his role as CEO of NeuroFlow.
He leads with his mission to promote mental wellness, but in this regard, specifically for his employees. Through company values, benefits and trainings, Chris ensures his employees are well-equipped with the tools needed to promote self-care in their own lives. Fostering this environment makes his team that much more driven to make an impact in an industry that hinders change.
"Not giving up doesn't mean staying the same course the whole time."
Healthcare is a challenging industry to disrupt, but Chris might be onto something as he tackles an issue that is only just now becoming a part of the cultural conversation. Molaro's vision to change the perceptions of mental health is not a lofty objective to him, it is something within reach. In one year, his platform has grown from 9 clinics to 125 health organizations with 22 patients to 5,000, respectively. He also recorded a 69% user engagement rate, which is well above the industry average of 10-50%. Molaro is only more motivated by these results and wants to continue to expand NeuroFlow's network and increase engagement with the platform to provide a better experience for patients.
What started as something personal for Chris Molaro has the potential to become a game changer in the industry.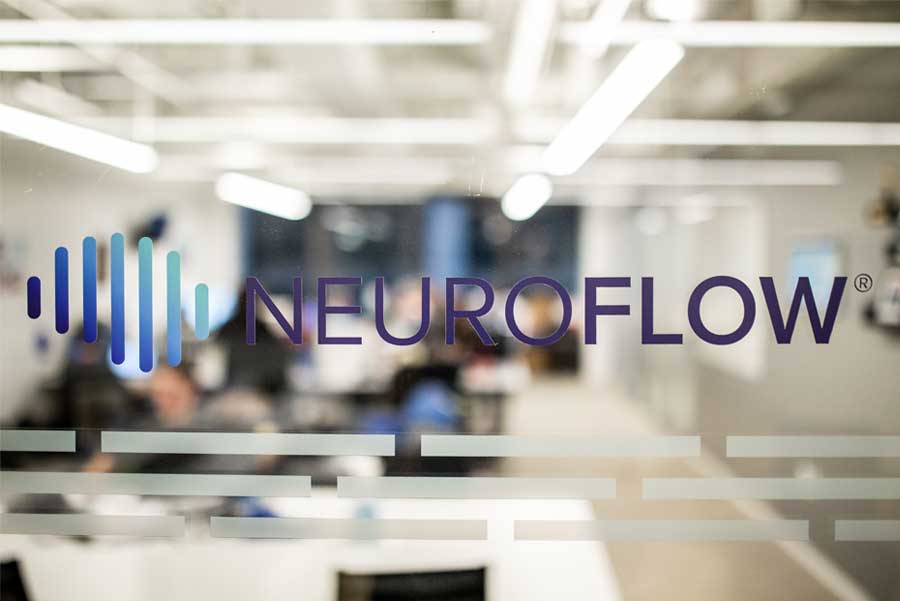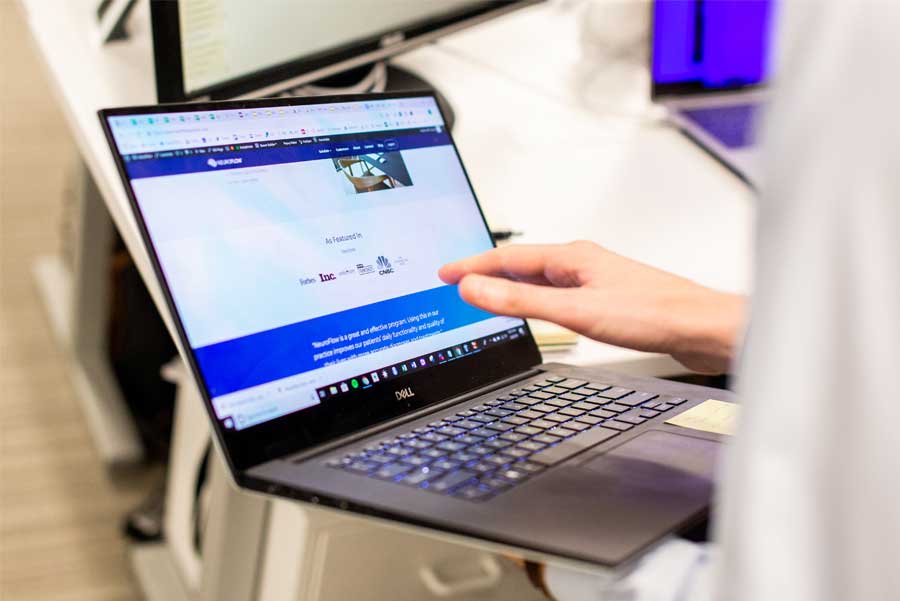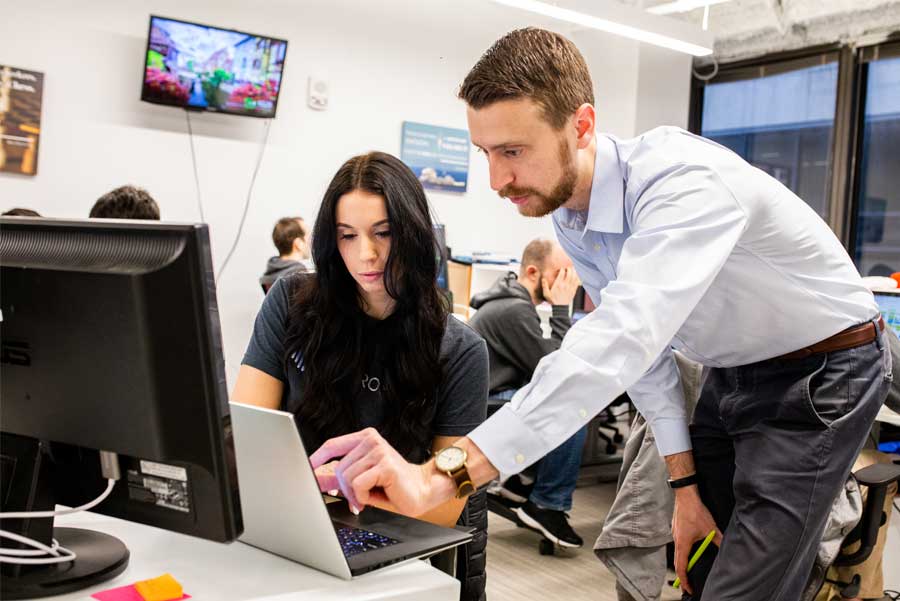 Newsletter
Join the GrowthCurve community.
Stay connected with all things GrowthCurve
and get updates as new episodes launch.