An Interview with Lobo Mau, a Philadelphia based clothing design startup that is attempting to change the way we shop and purchase clothing for ourselves with their "slow fashion" approach.
Nicole Haddad is the lead designer and creative vision behind Lobo Mau, a clothing design startup based in Philadelphia. Nicole runs Lobo Mau alongside her brother, Jordan, who handles the business side, focusing on operations and finances. Their skill sets complement each other perfectly.
I visited Nicole and Jordan at their design studio at the Bok, a historic vocational school in South Philadelphia that has transformed into an artist & entrepreneur community. Walking through the halls felt quiet and a bit isolated, and then the door opened to Lobo Mau's "classroom" studio. It didn't have the clean feel of a fashion showroom, more of a intimate behind the scenes look of a designer at work. They knew I was coming, but nothing was hidden away or displayed superficially. It was creativity in its natural element.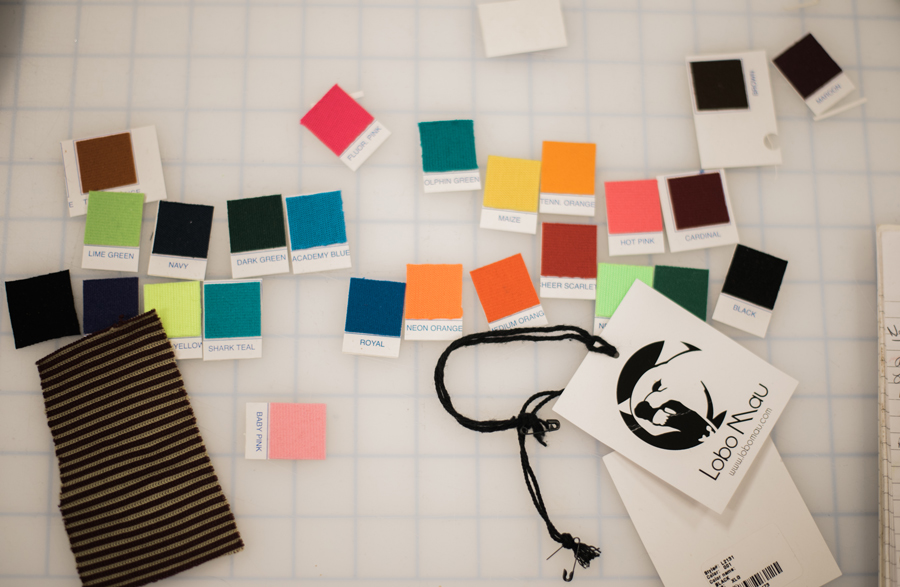 As Jordan says about his sister, "Nicole works in circles." Nicole has a vision of where she is going, but doesn't take a straight path to get there. She has a lot of moving parts going in what seems like every direction, but it all somehow comes together eventually.
Nicole's goal is to find the perfect fit for every body type that comes into her atelier. She'll spend an hour or two at a time, focusing on a single customer, trying on different pieces and fabrics before she finds the right fit.
A designer clothing line specializing in unique and innovative textile print design.
Nicole Haddad
Jordan Haddad
What Makes Them Different
They blend a unique sense of style with interesting textile designs and flexible fabrics, pulling from everyday objects and textures to inspire their designs (i.e. the Radiator print sweatshirt, just as it sounds, the print was created from the front of a radiator).
Looking for the right local manufacturing partner and would like to have a storefront by 2020.
When Nicole first explained slow fashion to me, I was not convinced. Spending hours one-on-one with a customer seemed like a time intensive model that would never scale. But as I continued to learn about Lobo Mau's approach to bringing in customers, my mind started to change.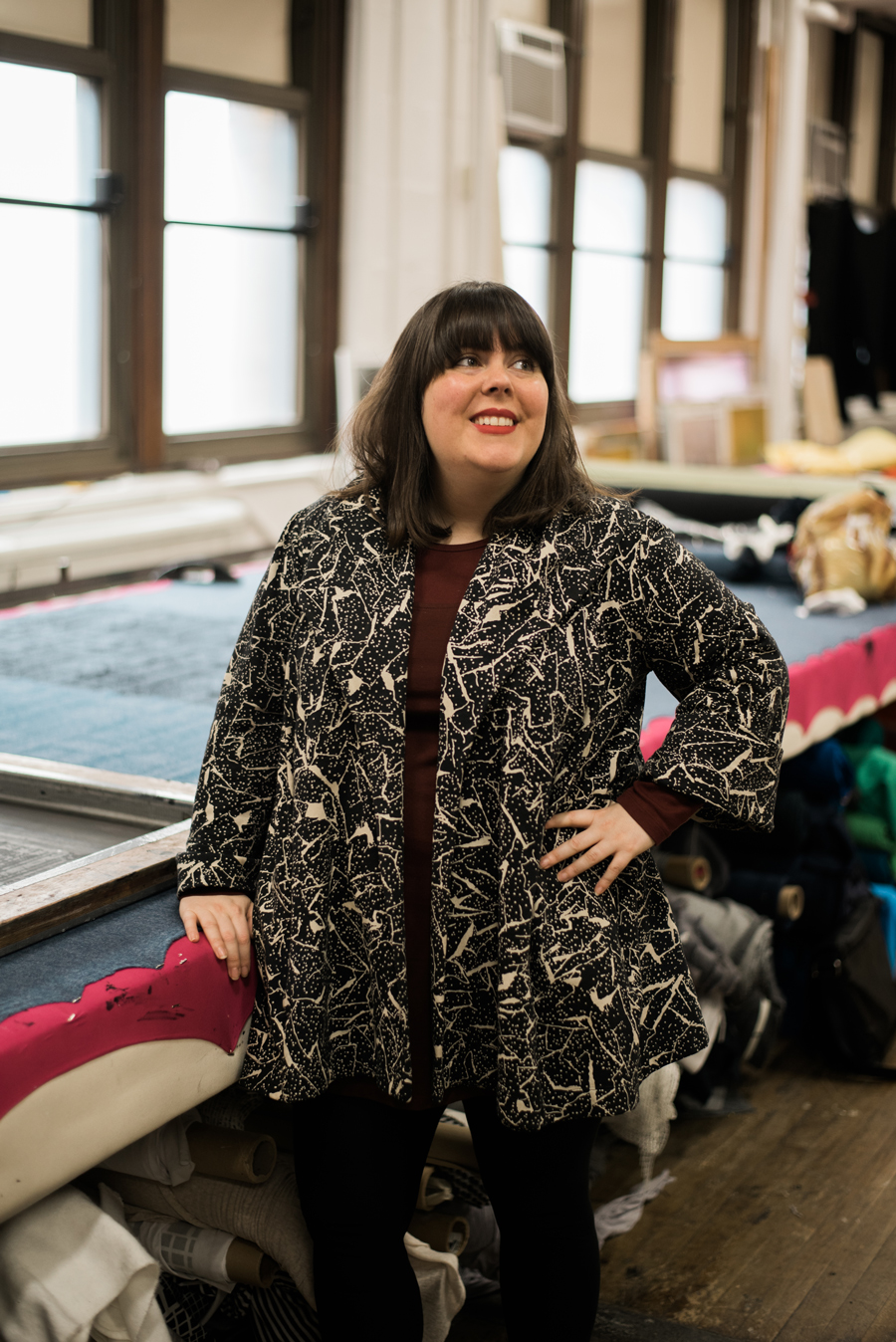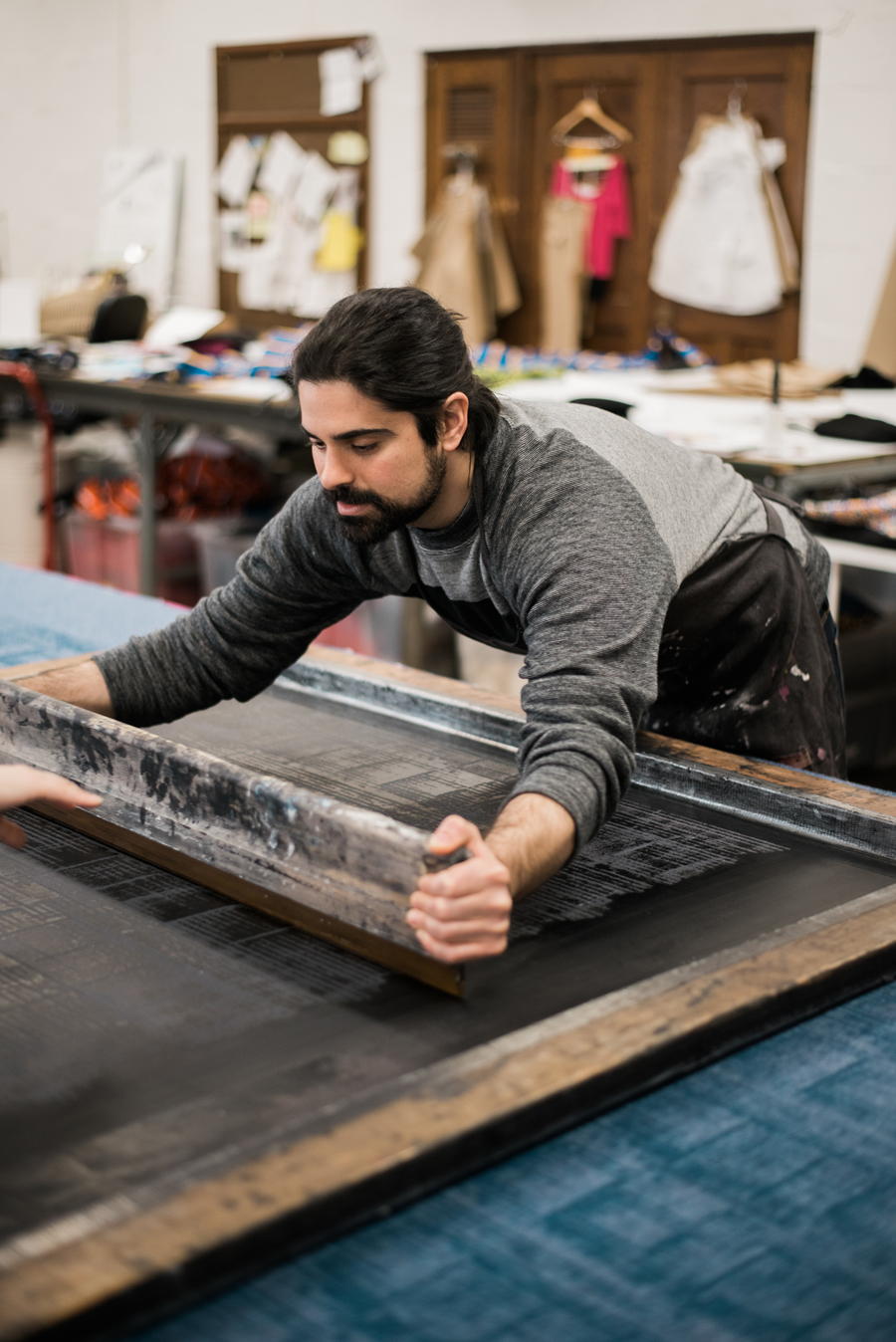 It's this meticulous approach to the customer experience that nets Lobo Mau some very large orders. Instead of having 20 one-time customers, Nicole and Jordan bring in one lifelong customer at a time and sell them 20 garments in one "shopping session". At $150-$400 per item, it's not a bad day in sales for an operation of two (plus some interns and contracted designers). And the beauty of this model that doesn't scale in customer volume, is it provides an amazing platform for return business. Once Nicole finds the right fit, the customer is hooked.
"A collection is not built piece by piece. It's built all at once. So working on different pieces at the same time allows me to tie things together as I build."
Candidly, I'm not Lobo Mau's ideal customer, but they opened me up to thinking about fashion in a different way. I've grown to like the idea of investing in the process and not settling for clothing that I buy and never love, or don't really feel good about wearing. It made me realize how much I waste due to my expediency. I am not alone.
There seems to be a fashion movement blossoming in Philadelphia, led by boutique designers like Nicole and Jordan. They prove that you can turn art into a business with persistence and a strong mission. As Nicole would say, "I just stick to my guns and keep going."
She's quick to reference a fairy tale or fable in conversation, the visuals of her childhood that she still draws from so easily. Nicole reminds me not to move so quickly when I shop, but also to embrace my roots and childhood inspirations. Her art, life, work and hobbies all seem to be wrapped up into Lobo Mau and it's a beautiful thing.
I won't be surprised to see a Lobo Mau showroom and studio hybrid on South Street or in Rittenhouse or Ardmore in the near future. I have no doubt that they'll build a brand and hungry following, but they'll do it on their own terms. One customer a time.
Newsletter
Join the GrowthCurve community.
Stay connected with all things GrowthCurve
and get updates as new episodes launch.