An interview with Yasmine Mustafa, founder of ROAR for Good, a safety as a service company that features the Athena smart safety wearable and a platform for promoting empathy, connecting communities and providing security and safety for its customers.
Yasmine Mustafa is a force to be reckoned with. When you sit down and speak with her, you just know that she will find a way to be successful. Some people exude an energy and drive that makes them seem unstoppable. That's Yasmine.
Her company, ROAR for Good, is solving a problem in the market, but the mission is much bigger. As daunting and challenging as it may seem, Yasmine and her team are trying to bring security to the vulnerable while creating empathy by improving communication across the entire community. An inclusive and safe community for all– that's the North Star for Yasmine and her team.
The Athena product is their first step towards getting there. It's a connected wearable that can be used in a number of ways. The product itself can emit a loud alarm with the press of a button to scare off a potential threat. It also transmits the user's status ("going for a run") or can send a person's location to their loved ones through the ROAR personal safety app. Those same loved ones can also request that the user check-in to give an update during their activity.
Athena is just the beginning of ROAR's larger mission, which is to discover and solve the root cause of violence against women. For each device sold, ROAR donates a portion of the proceeds to education programs that have been shown to increase empathy and reduce violence.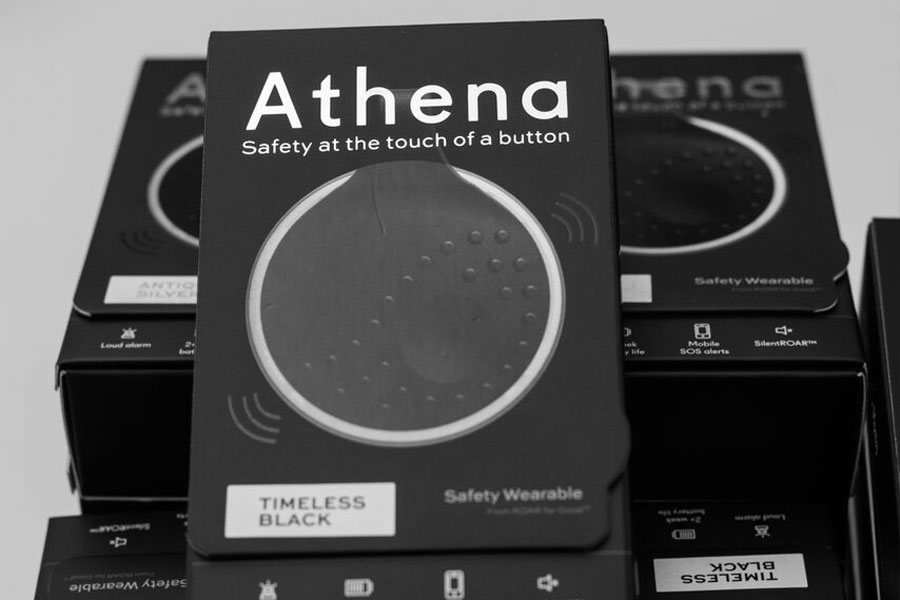 Yasmine was the founder of 123 Link It, and after a successful exit, launched ROAR for Good in 2015. After a six month trip through South America, Yasmine came back to the United States with mixed emotions. "As incredible as [the trip] was, it was disheartening because one of the things I kept encountering were women that would share these stories of times they had been assaulted". One week after she returned home, a brutal rape occurred a block from Jasmine's apartment. It was at that moment Yasmine decided she couldn't sit on the sidelines any more and ROAR was born.
The Athena is a wearable safety accessory that will instantly connect you with friends and family, through the ROAR safety app, when you feel unsafe or need help. How It Works: Press a button. Your location is shared with your pre-selected contacts. Athena's two key features, the "SilentROAR" and "Alarm Mode" allow its user to either silently alert their pre-selected contacts or send out a 95+ decibel alarm to deter attacks.
Historically a B2C offering directed toward women and/or as a gift idea for their loved ones. Moving towards a B2B market.
Currently preparing for a seed round (Dec 2018)
The Importance of Culture
Yasmine spoke to me about the importance of a shared vision and its impact on culture. With ROAR's original direct-to-consumer-centric approach, they were spread much too thin with so many potential customer types and use cases. It was a lot to handle. Putting together user stories and marketing campaigns and imagery for each scenario is extremely daunting for a small team. The overwhelming task had a negative effect on morale, even if it wasn't apparent at first.
Feeling that there was a lack of focus, Yasmine brought in an outside consultant to gauge what her team was feeling and what they wished they had that wasn't available to them. With the consultant's advice, ROAR created a role within the company would communicate with team members of various roles across the company. This would ensure that both leadership and employees feel comfortable communicating their feelings and that these feelings would be surfaced to the team in an appropriate and healthy way.
Creating this "point of communication" role, and deciding to focus on the single vertical B2B approach, was huge for ROAR's company culture. It created clarity and unity across the team so they were all able to focus on driving forward with a unified mission. I believe the best culture-building activity a CEO can do is crystallize the direction, audience and business model – which makes for a stronger, happier and more productive team. Yasmine did exactly that.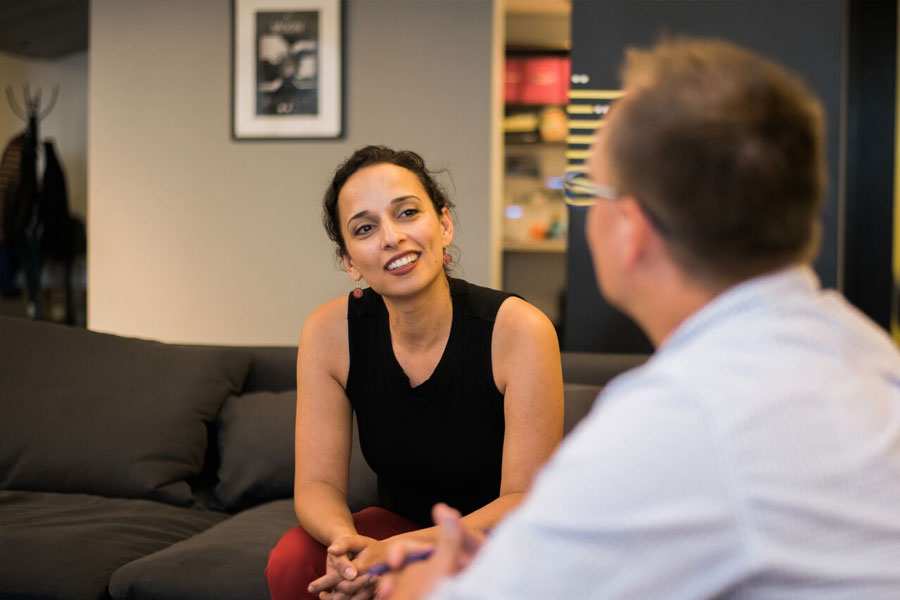 Violence against women is real and needs real change.
What many don't know, or don't spend enough time thinking about, is how serious of an issue violence against women is, and how prevalent it is. I applaud Yasmine and her team for going beyond the accepted safety products on the market that isolate the person being attacked. Instead, the Athena puts the owner of the device at the center, creating a connected network of people to break the feeling of isolation and the feeling that the only option is a physical fight to defend themselves. The loud alarm goes even further to deter a potential attacker.
But Yasmine herself would admit that this is only one step in a much bigger conversation. When ¼ of college women are sexually assaulted during their college years, 65% of women will experience street harassment in their life, and 37% of women do not feel safe walking home at night, the numbers tell a story. Safety should not be the responsibility of the vulnerable one in a situation, but of the community as a whole.
Until this fear is understood and there is empathy instilled in those who pray, assault, pressure and victimize, ROAR for Good will continue building great products and tools to help us get there.
"We do not just want to put a band-aid on the problem of violence against women."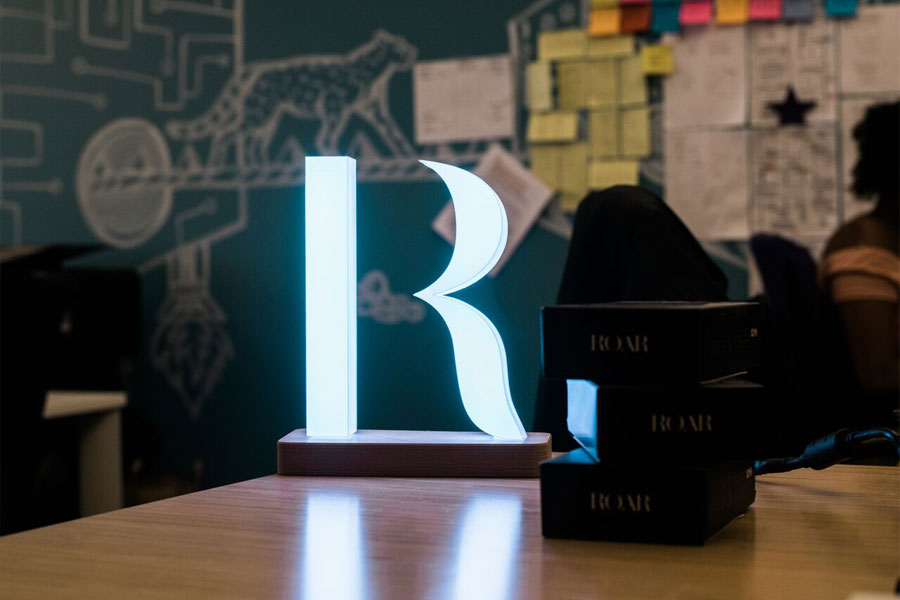 This episode was packed with emotion and great information, especially on crowdfunding. If you are an entrepreneur considering crowdfunding to launch a product or brand, I highly recommend that you go back and listen to that section again (9:58), and take note of some of the great advice Yasmine gives. What I hope listeners take from this episode, and this article, is that it's time for people to stop thinking that ignoring the issue of violence against women will make it go away. ROAR for Good has created a great product for helping women feel safer in their everyday lives, but this is just the beginning. It's not just about making someone feel safe for one moment in time, it's about eliminating violence at its core.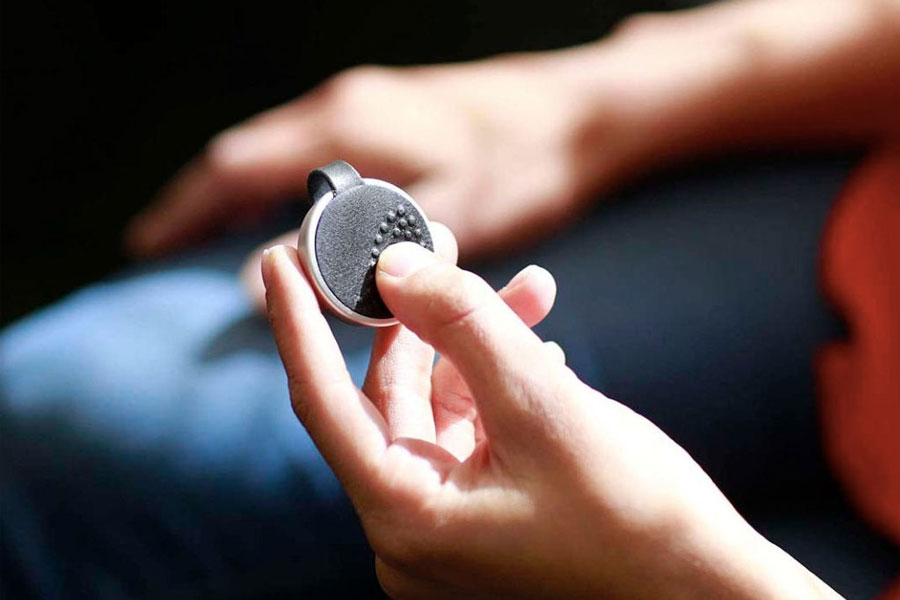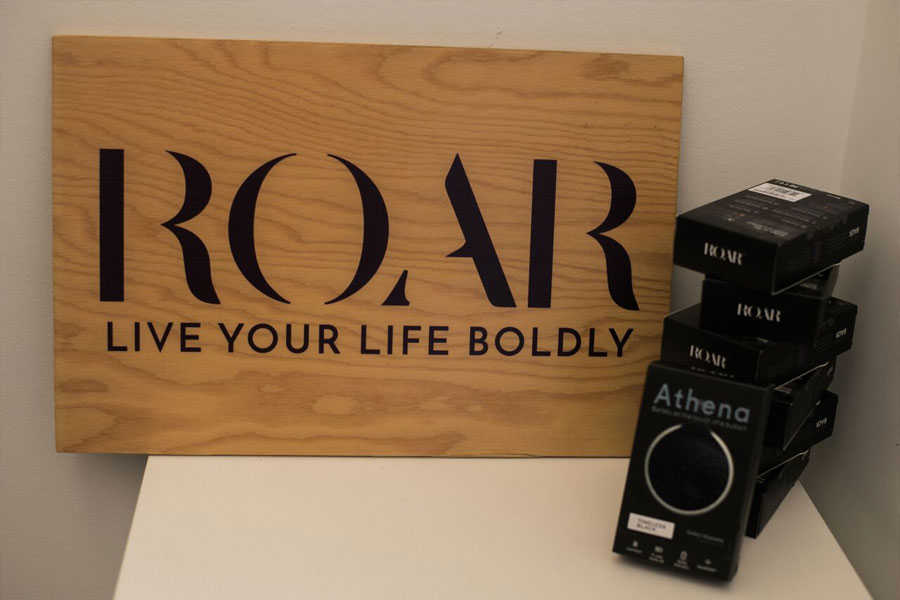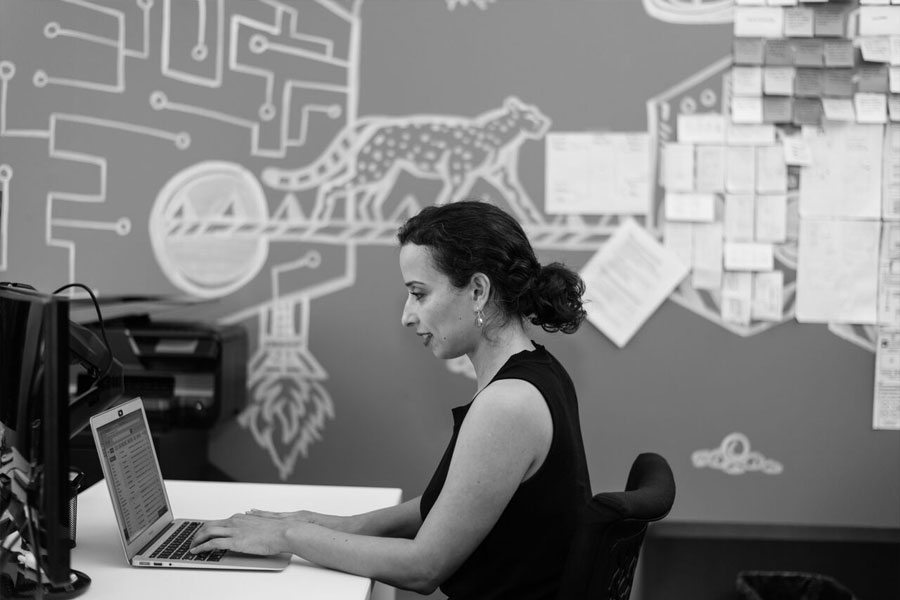 Newsletter
Join the GrowthCurve community.
Stay connected with all things GrowthCurve
and get updates as new episodes launch.